Graves Of Eden "Ante Meridiem" Pro-tape + Metal Pin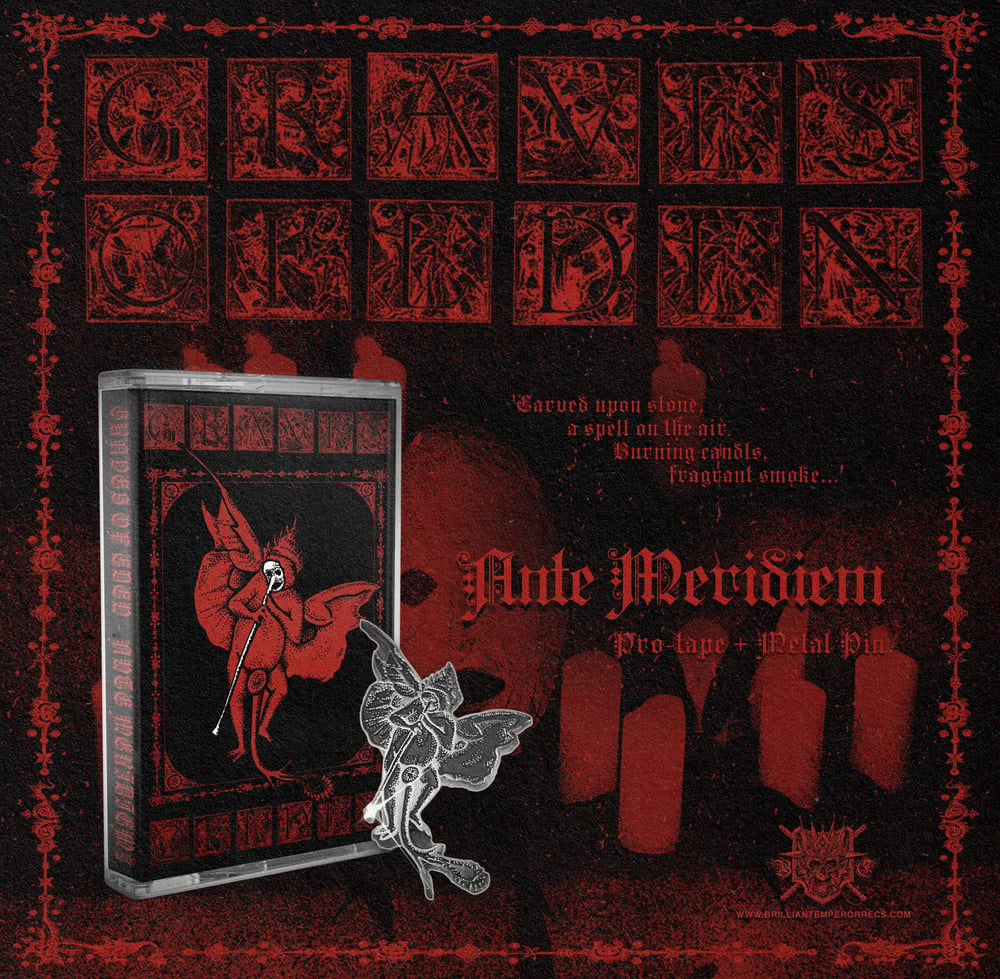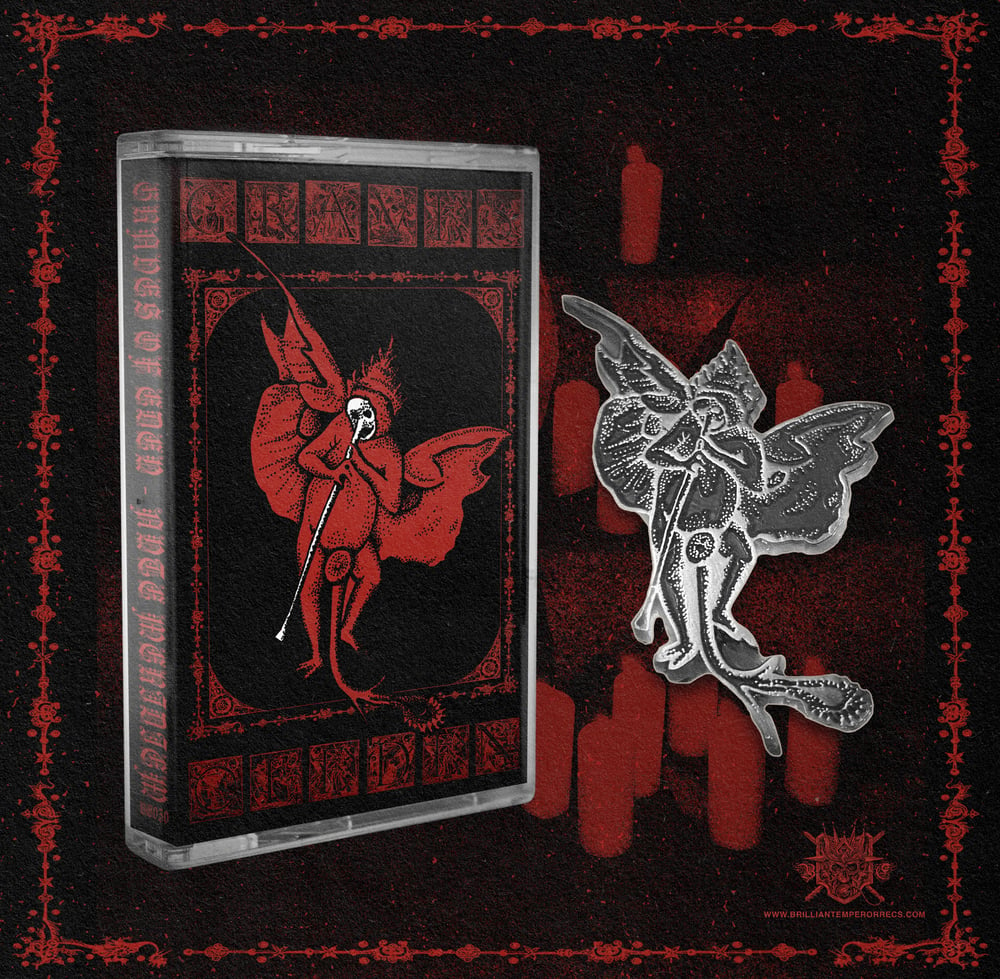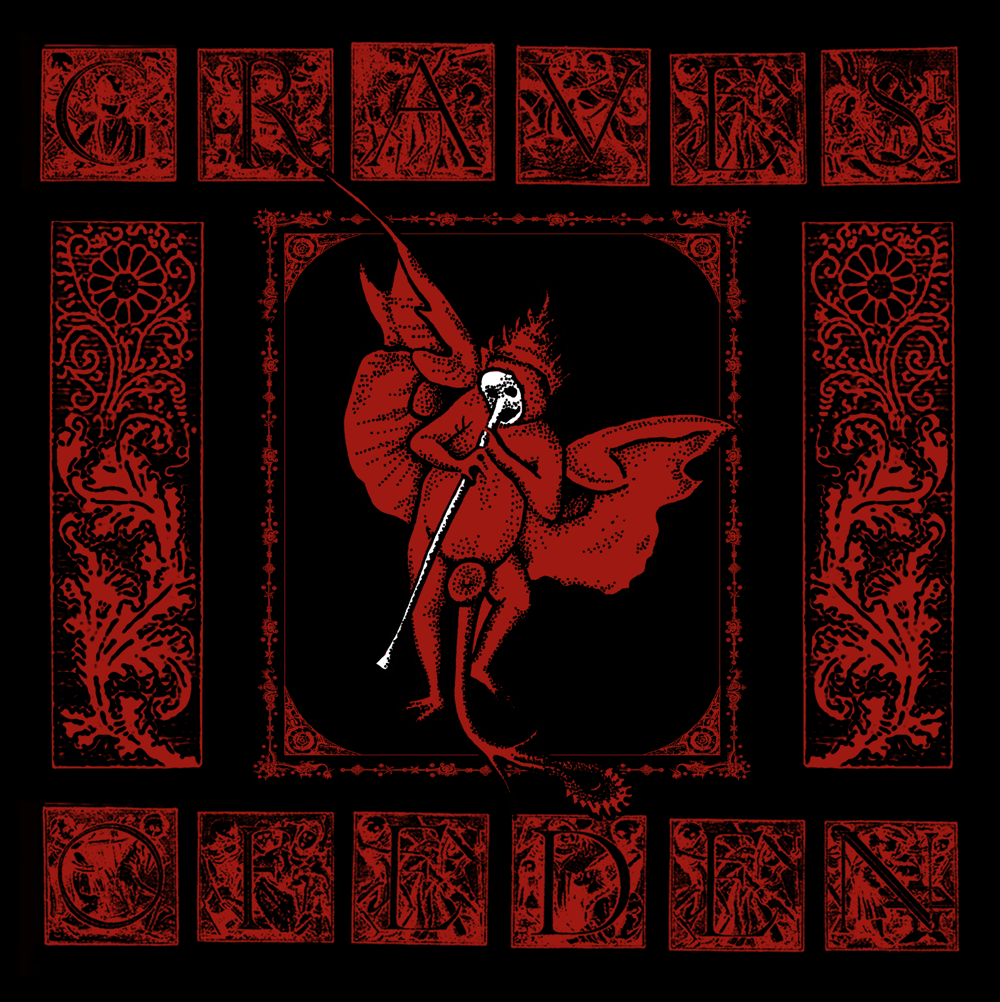 BE028 Graves Of Eden "Ante Meridiem" Pro-tape + Metal Pin
- Pro-tape, pad-printed red glitter shells.
- Full colour 6 panel J-card.
- Graves Of Eden "Midnight Sprite" metal pin.
Hailing once again from the moonlit murk of the eastern swamps of Australia, Graves of Eden have broken their recent obscurity with a midnight reverie of fresh compositions, titled "Ante Meridiem". Enshrouded in a haze of eerie ambiance and captivating melodies, veiled in enigma and illuminated by otherworldly allure, "Ante Meridiem" testifies to Burier's signature blend of darkened folk, dungeon synth, and dark ambient music. Channelling the murky depths of nature's mysteries, the album is a haunting exploration of the timeless realm that lies between darkness and light. Mesmerising as it is unsettling, the album's damp earth hypnosis and lullabies of gloom constrict the light as we faint and fade away. Midnight reverie carved upon stone, a spell upon the air amidst the burning candlelight, fragrant smoke, colossal tiles, ivory fountains, glimmering marble, and the death mask of Graves of Eden, chiming bone above the catacombs.
All music written, performed and recorded alone by Burier in the incarnation known as Graves Of Eden.
Recorded during spring nights in the Eastern swamps of Australia MMXXI.
Audio Mastering by R.S.
Layout by Burier.
Please support & purchase the digital album directly through the artists:
gravesofeden.bandcamp.com
ORDER NOW - Ships Mid November.