Burzum "Sôl Austan, Mâni Vestan" 2XLP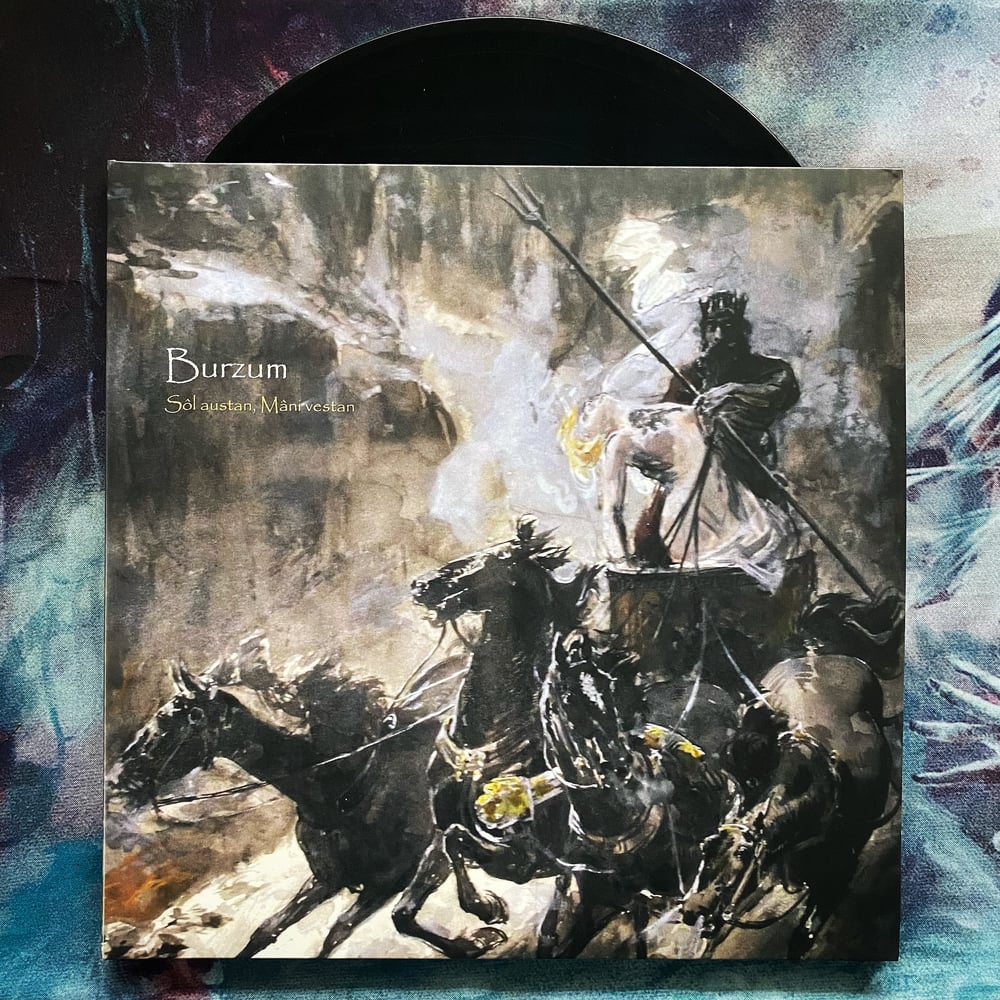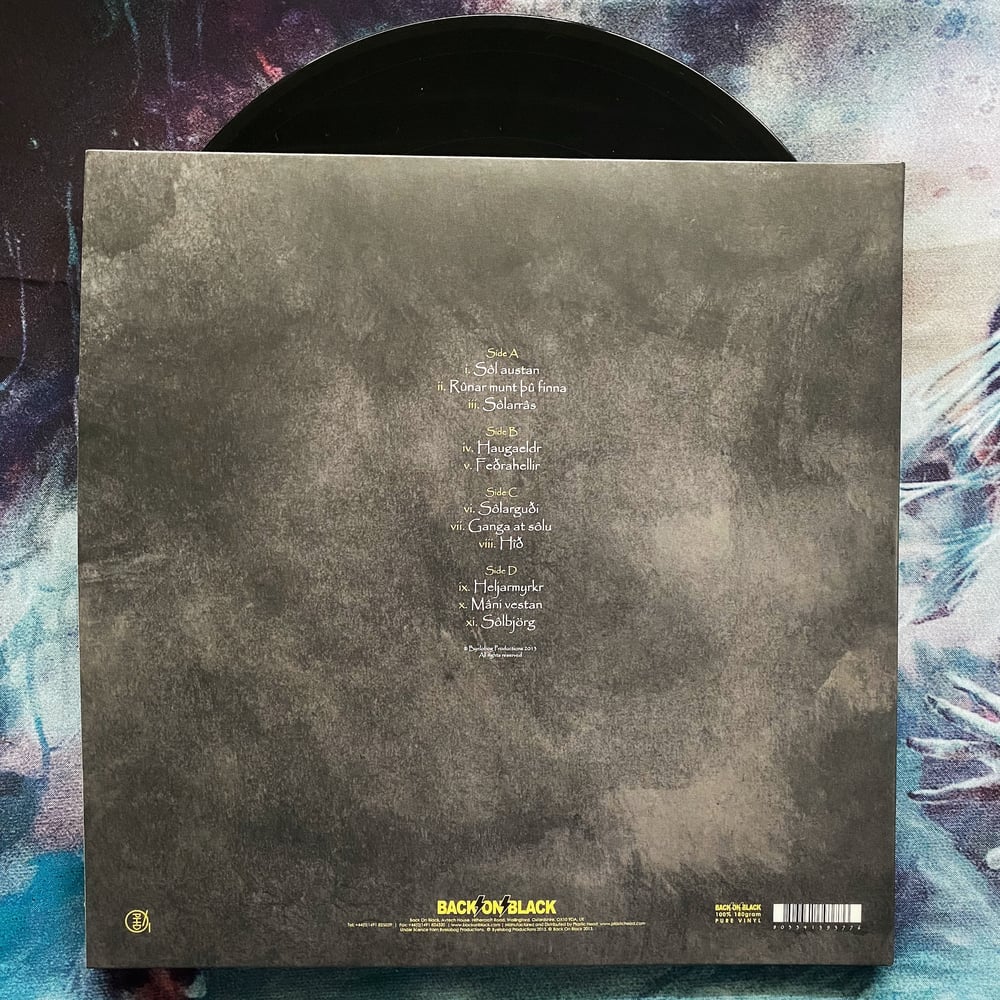 Sôl austan, Mâni vestan (Old Norse for East of the Sun, West of the Moon) is the tenth studio album by the Norwegian act Burzum. It was announced in February 2013 and released through Byelobog Productions on 27 May 2013.. Gatefold cover on double black 180gm vinyl.
Released by Back on Black Records.