Descent "Order of Chaos" LP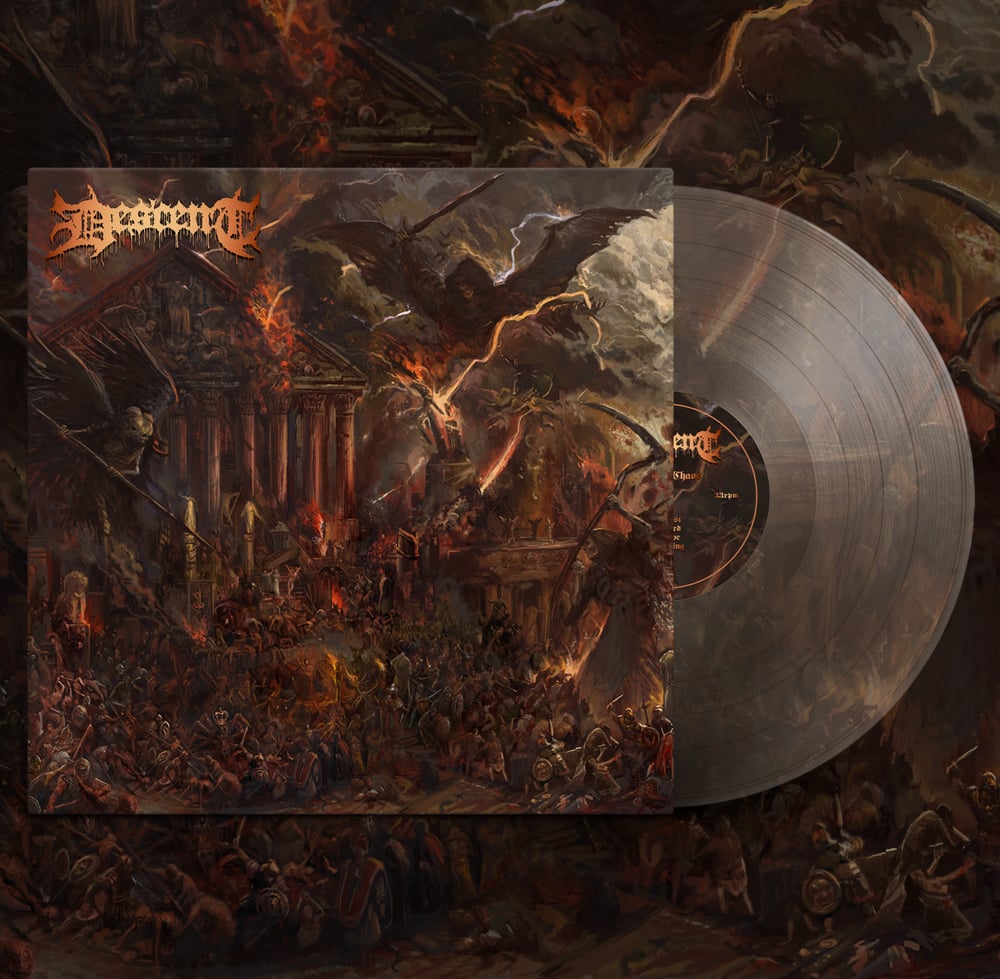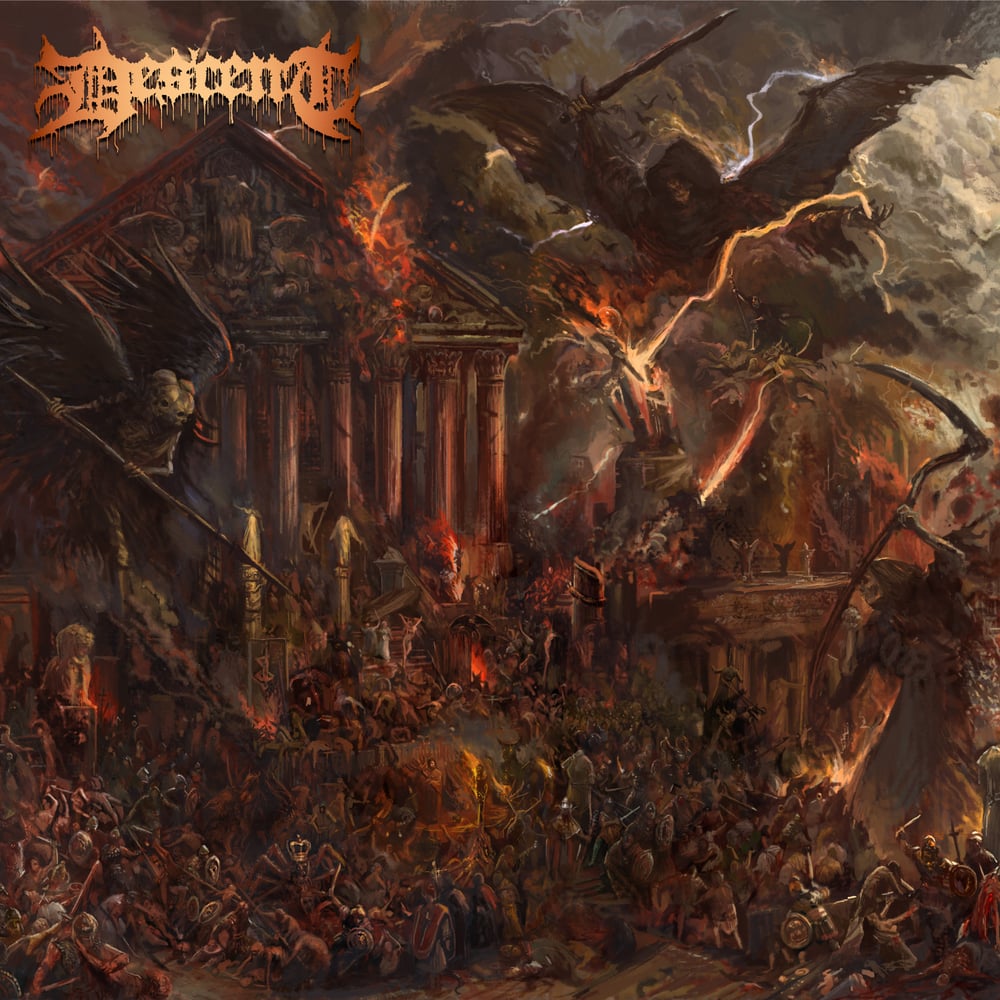 BE025 Descent "Order of Chaos" 12" LP.
Limited to 200 copies. Gatefold cover on transparent vinyl.
We are proud to announce that Descent (feat. members of Snorlax, Resin Tomb, Feculent, Siberian hell Sounds and more) are joining forces with Brilliant Emperor Records for the release of their sophomore album, "Order of Chaos" out on January 14, 2022. A tremendous stride forward for Descent, and by far their most accomplished work to date, "Order of Chaos" is a squelching war-chest of punishing death metal grindery from Brisbane, Australia. As the grandiose Mitchell Nolte artwork breathtakingly hints, this will be full spectrum bedlam of the highest order. Riffs of inescapable maliciousness fueled by the great traditions of chainsaw artistry reveal gateway altars pounding a primordial blackened fury. Screams sardonically tear at the void, burying your ears in the realisation of the severity of your loss of self in eternal torment. This is the ritual of "Order of Chaos". Submit, worship, dissolve and disintegrate. CD's will be available from Redefining Darkness and tapes via Caligari Records.
ORDER NOW - Releases January 14, 2021.
Music written & performed by Descent.
Engineered by Brendan Auld at Black Blood Audio.
Mixed by Kurt Ballou at God City Studios.
Mastered by Brad Boatright Audioseige.
Cover Artwork by Mitchell Nolte.
Photography by Dan Godson.
Follow Descent:
www.instagram.com/descentmetal/
www.facebook.com/descentmetalbrisbane
descentmetal.bandcamp.com
ALL PRICES ARE IN AUSTRALIAN DOLLARS.
PLEASE NOTE THAT SOME ORDERS MAY BE DELAYED DUE TO COVID-19.