Kommodus/Burier 'Poison & Perseverance' Long-sleeve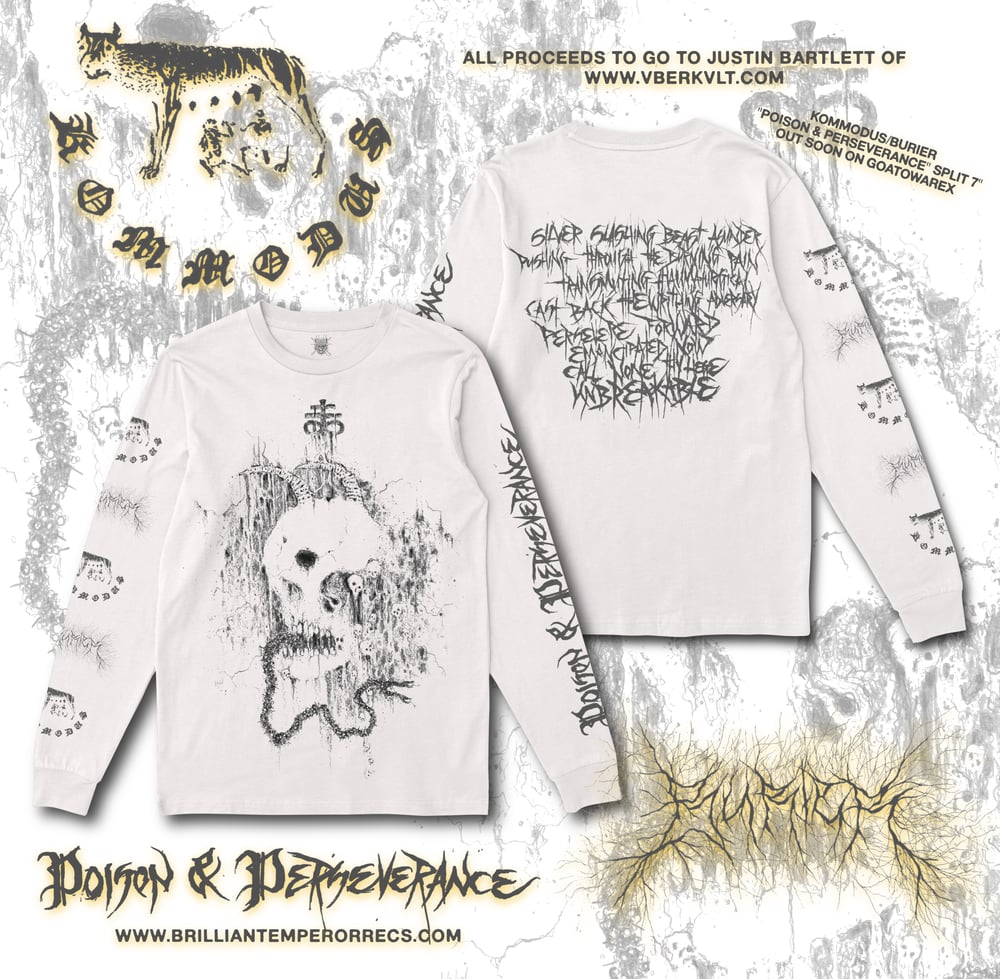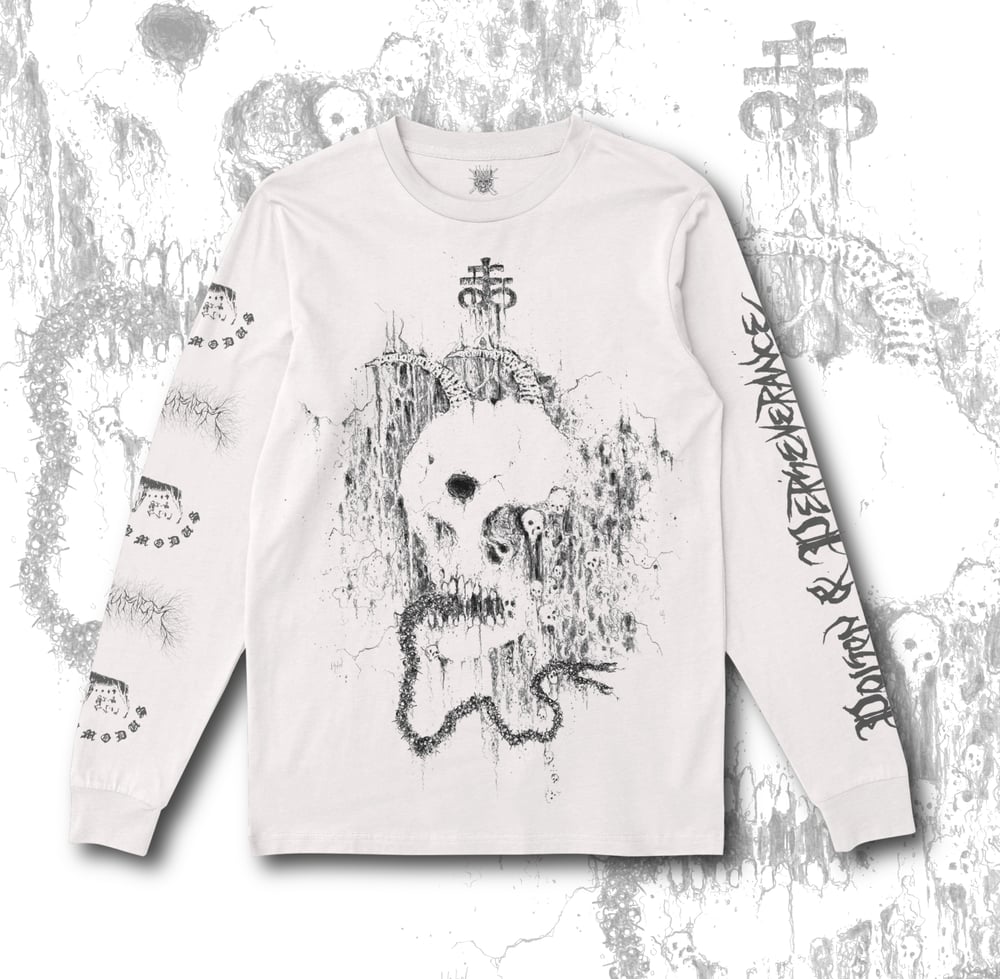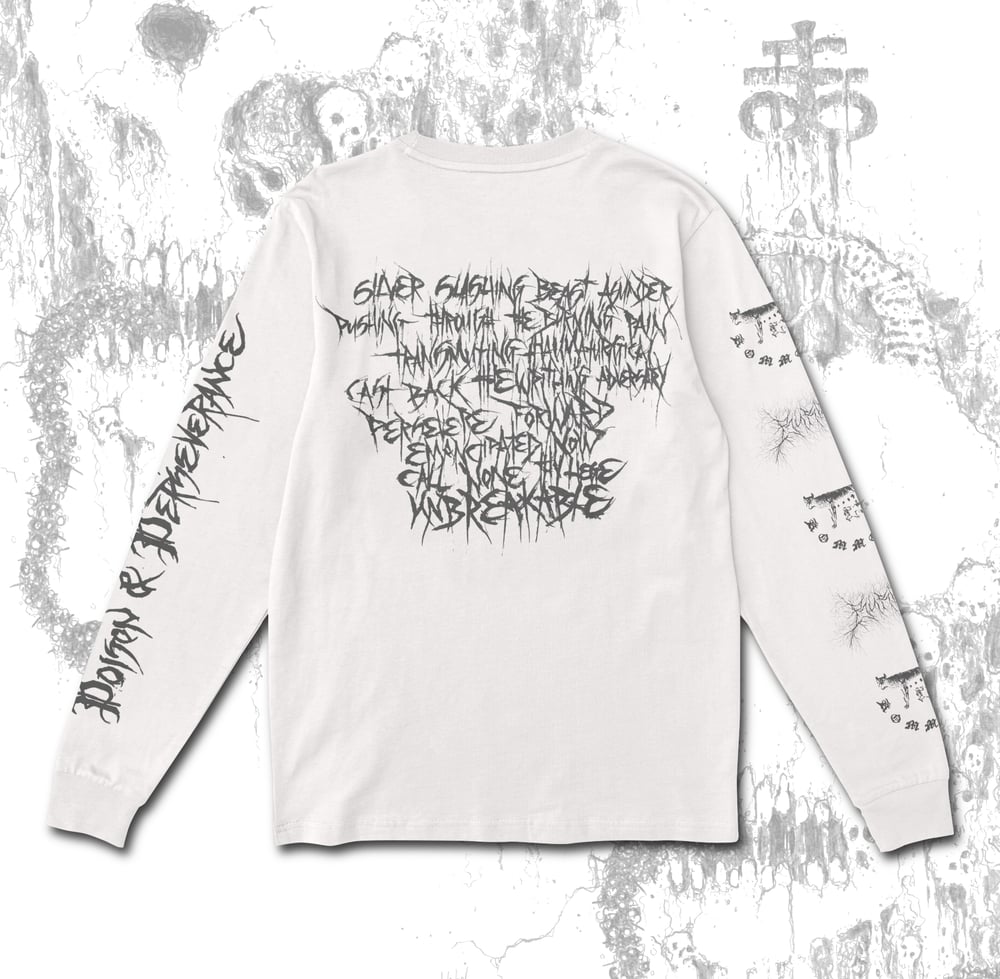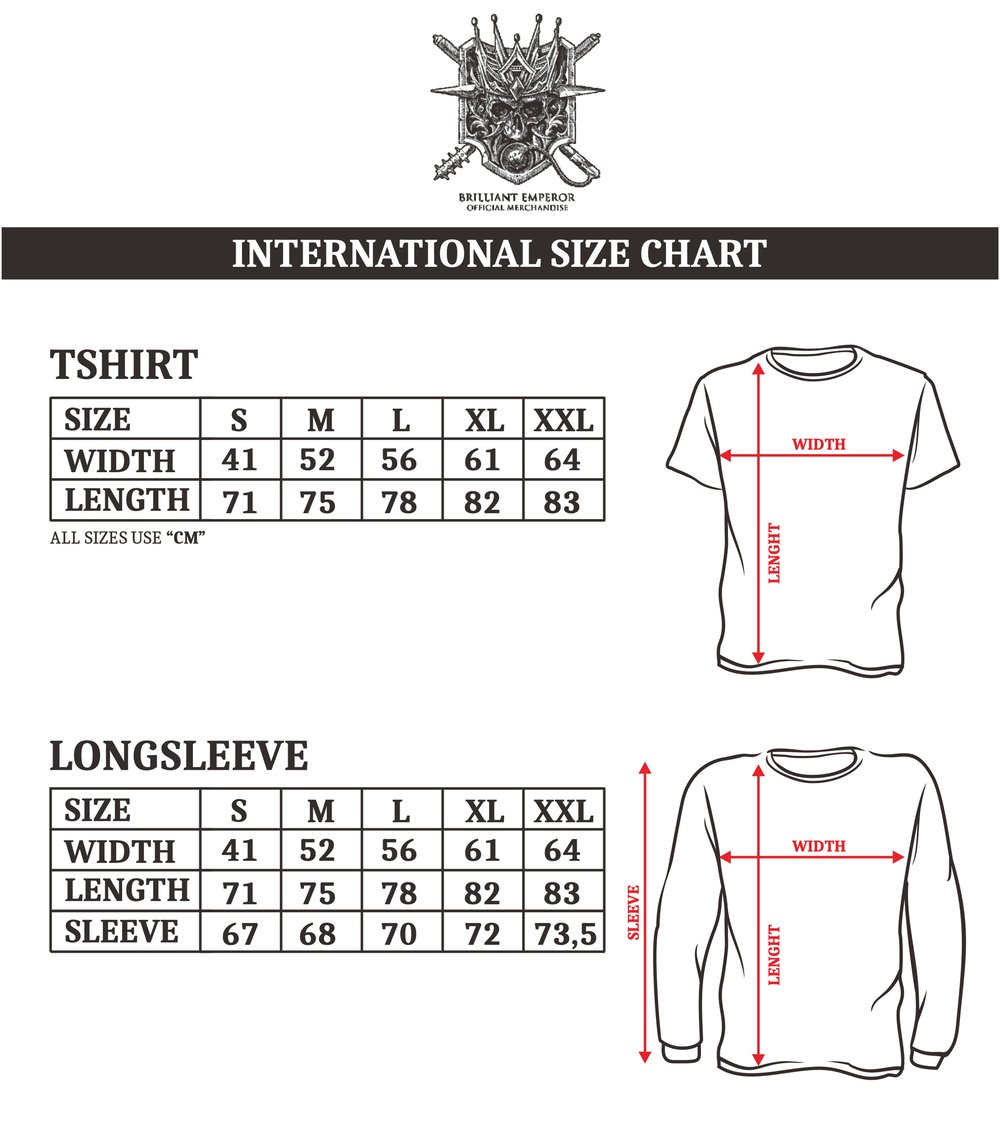 "Poison & Perseverance", the upcoming split release from two undisputed strongholds of Australian black metal, Kommodus & Burier, sees its auditory chaos shine radiant through the through the masterful art of Justin Bartlett, AKA VBERKVLT. All profits from this design will be going directly to Justin to support him in his recent and ongoing cancer treatments.
Support Justin here:
https://www.gofundme.com/f/justinbartlettcancerfund
https://www.vberkvlt.com
"Poison & Perseverance" is available for digital download direct from the artists:
https://kommodus.bandcamp.com
https://burier.bandcamp.com
7" vinyl coming soon on Goatowarex:
https://www.goatowarex.com
Available on white, 100% cotton long-sleeve's.
Sizes small to XXXL.
Printed by and on Brilliant Emperor Merch tee's.
PRE-ORDER NOW.
ALL PRICES ARE IN AUSTRALIAN DOLLARS.
SMALL & MEDIUM SIZES ARE DISCOUNTED TO REFLECT THE CHEAPER POSTAGE RATE THESE SIZES INCUR.