Kommodus/Burier 'Poison & Perseverance' Long-sleeve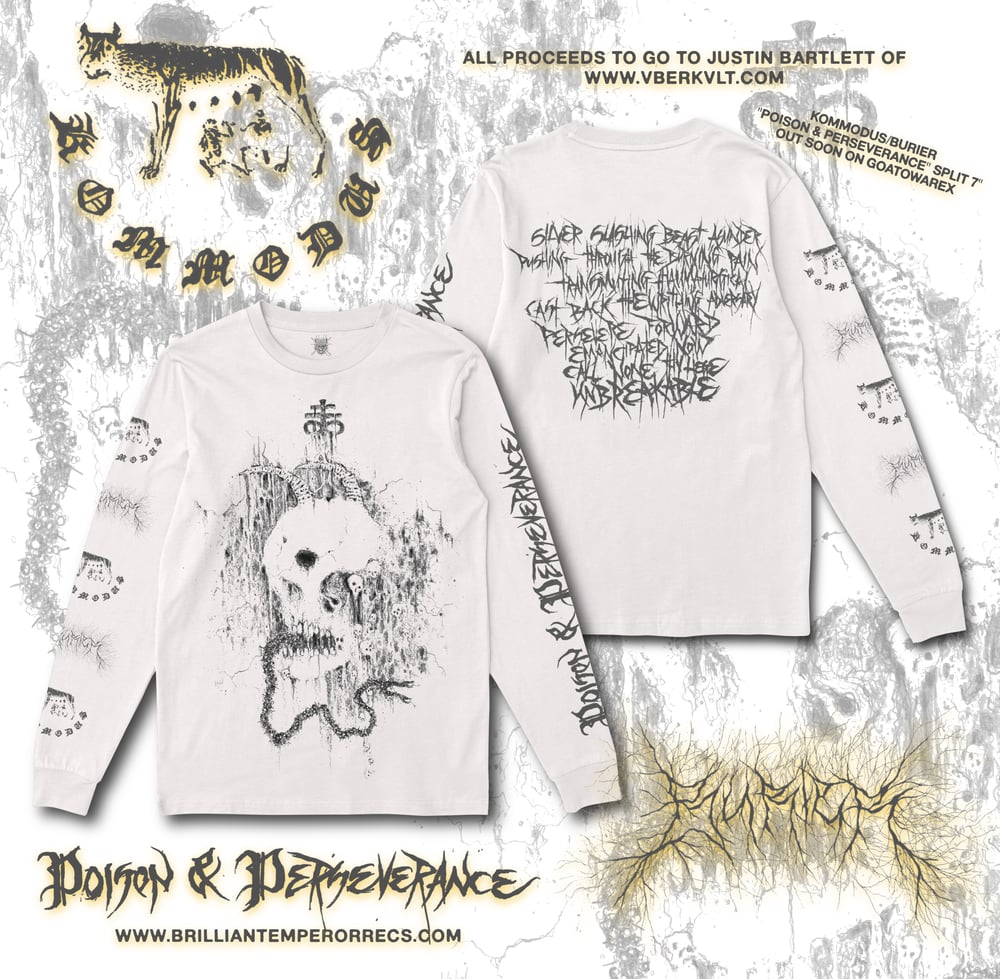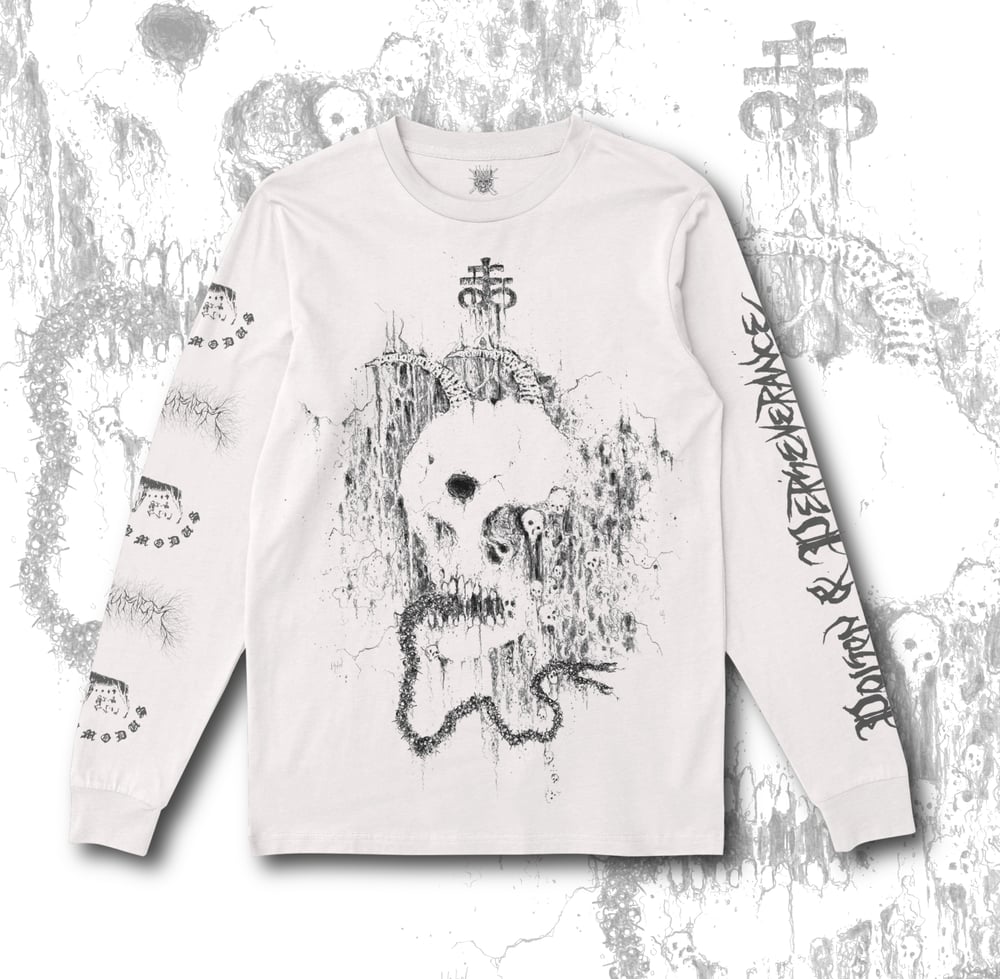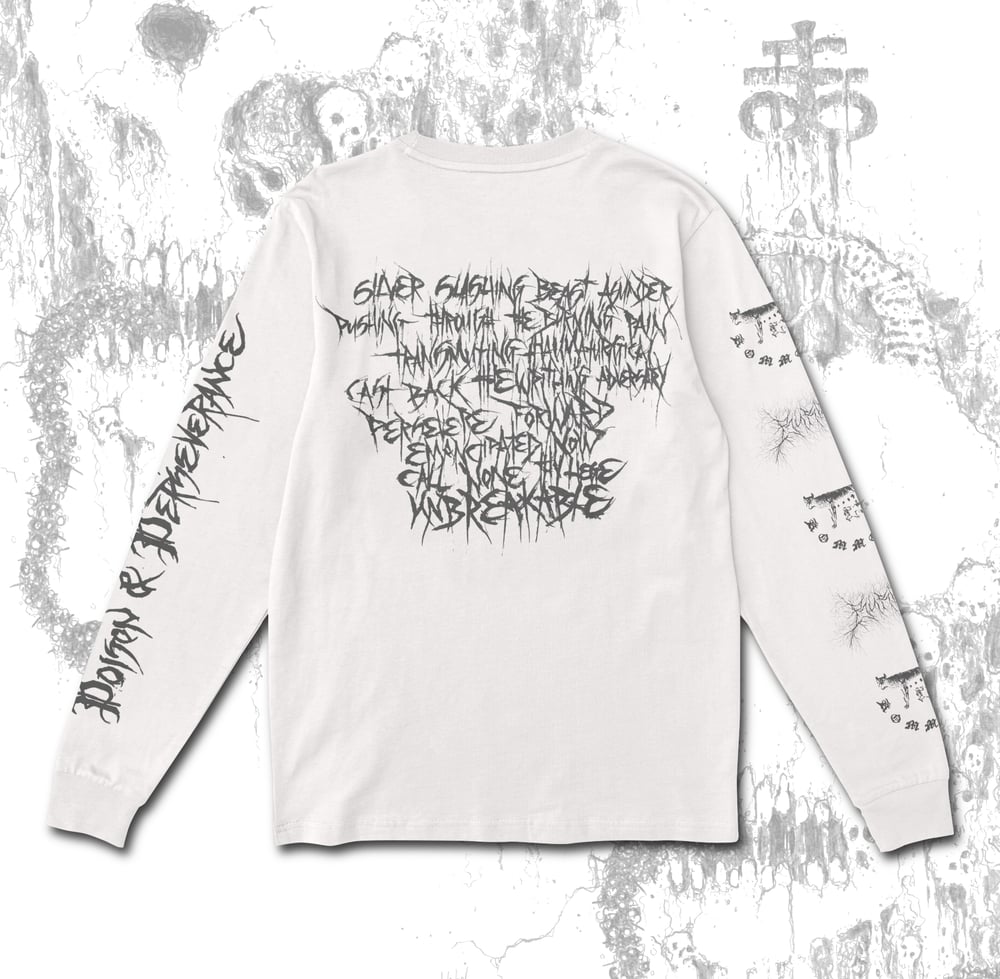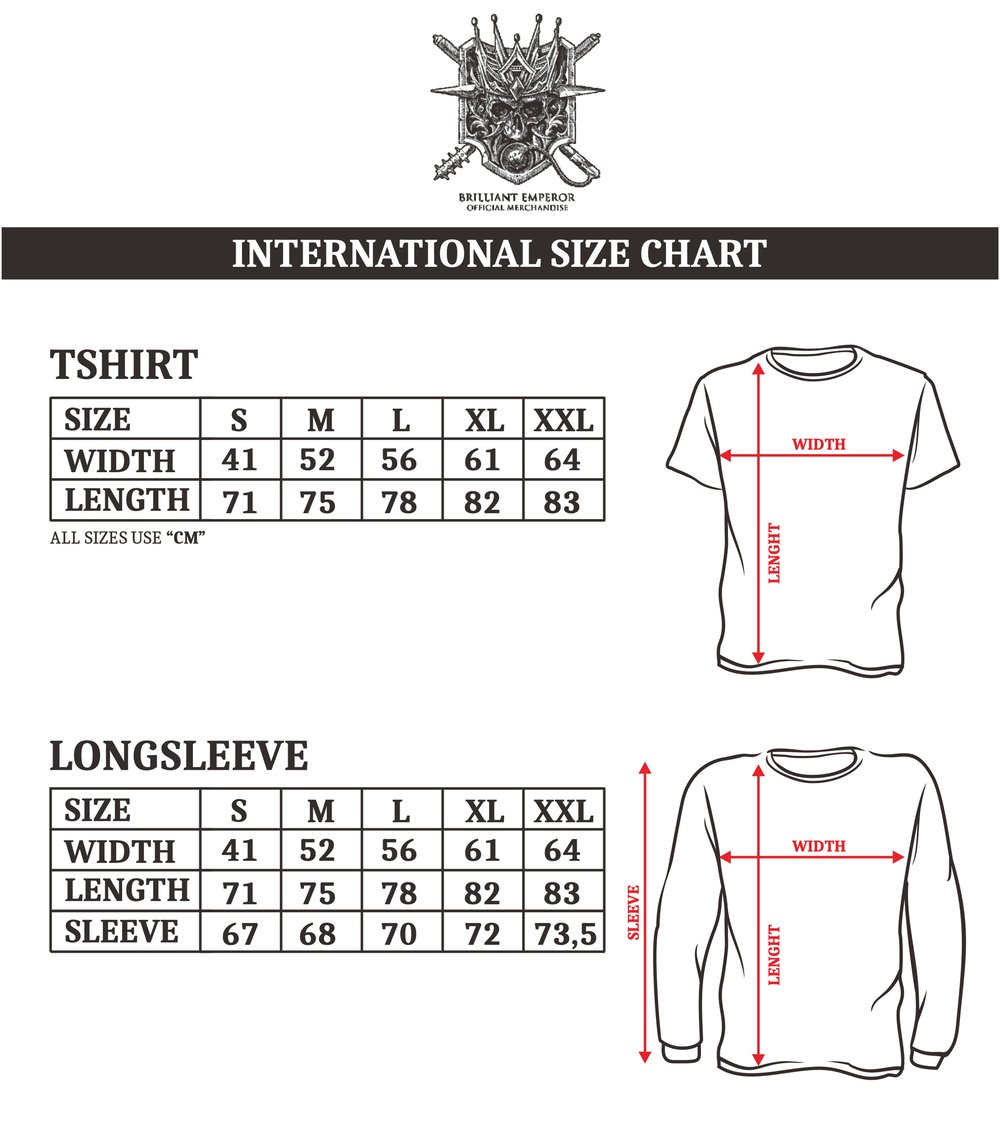 "Poison & Perseverance", the upcoming split release from two undisputed strongholds of Australian black metal, Kommodus & Burier, sees its auditory chaos shine radiant through the through the masterful art of Justin Bartlett, AKA VBERKVLT (RIP).
"Poison & Perseverance" is available for digital download direct from the artists:
https://kommodus.bandcamp.com
https://burier.bandcamp.com
7" vinyl coming soon on Goatowarex:
https://www.goatowarex.com
Available on white, 100% cotton long-sleeve's.
Sizes small to XXXL.
Printed by and on Brilliant Emperor Merch tee's.
PRE-ORDER NOW.
ALL PRICES ARE IN AUSTRALIAN DOLLARS.
SMALL & MEDIUM SIZES ARE DISCOUNTED TO REFLECT THE CHEAPER POSTAGE RATE THESE SIZES INCUR.