Nifrost "Orkja" LP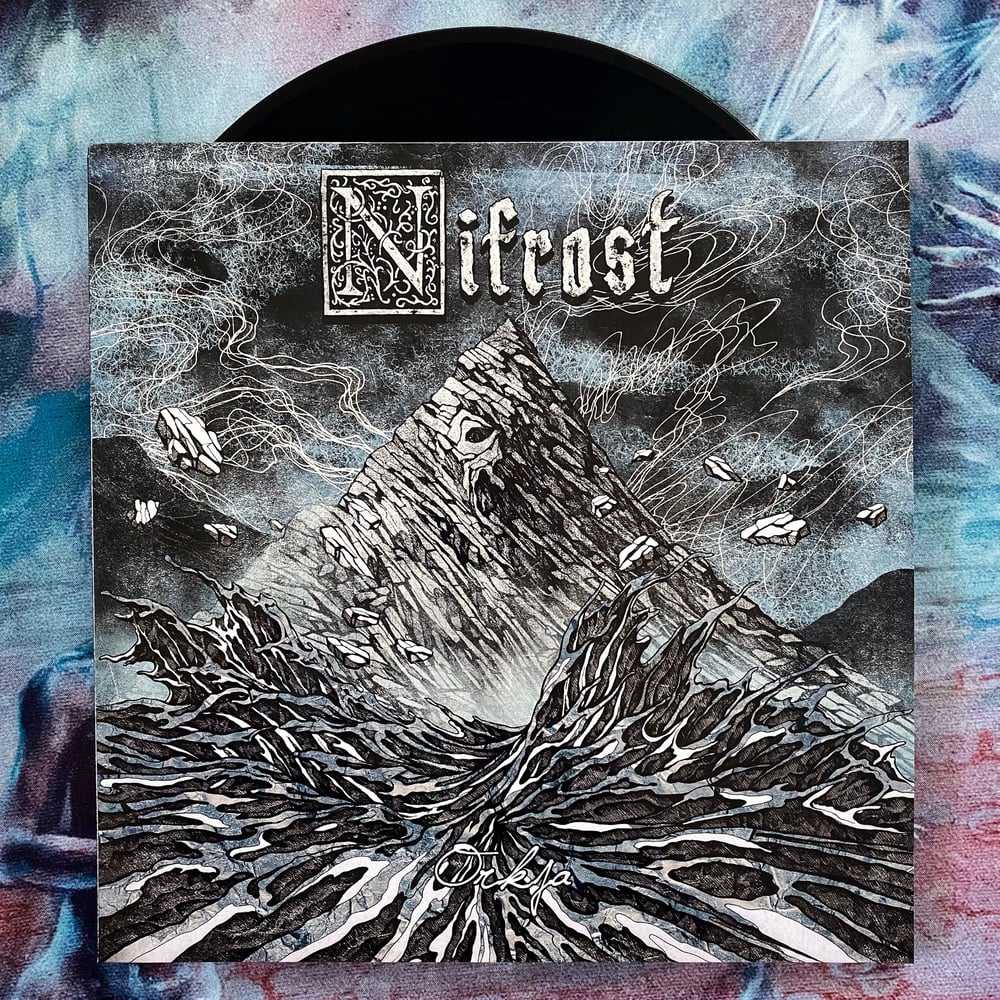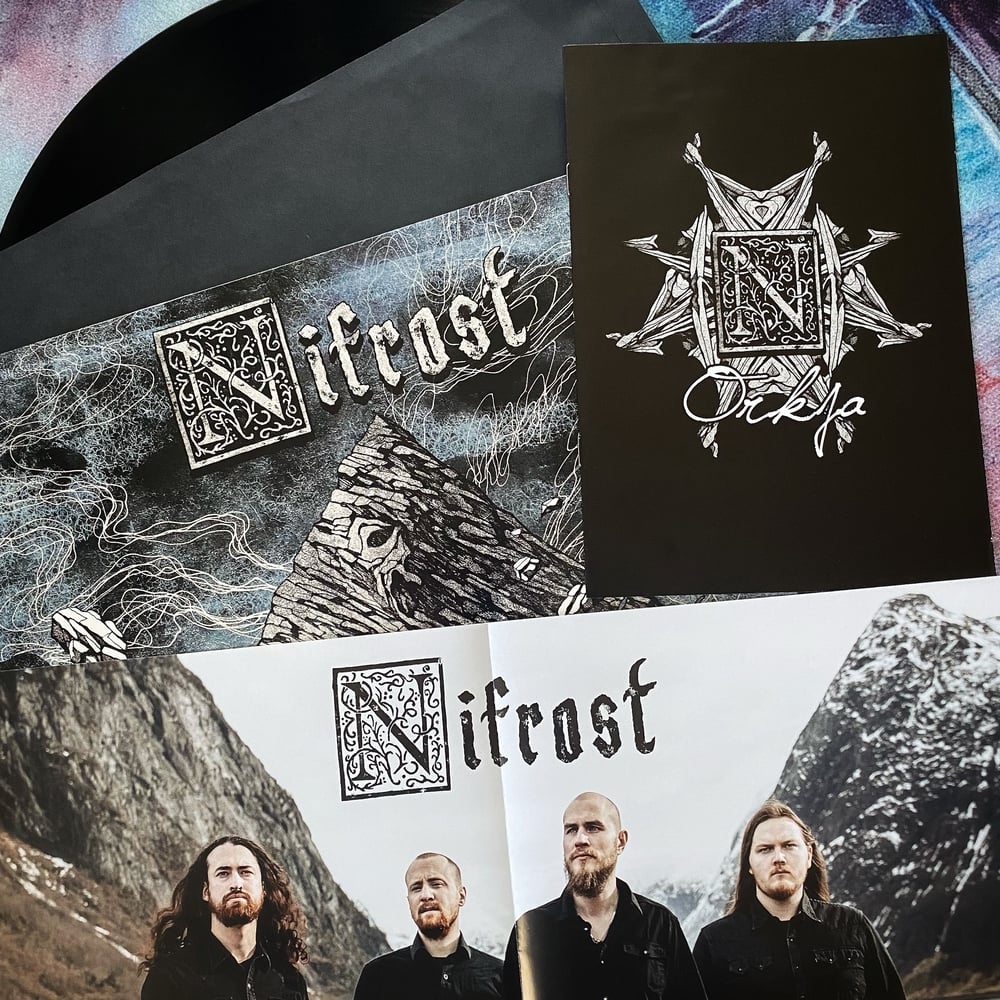 Norwegian viking pagan black metal brigade NIFROST is set to release their new, long-awaited, full length album to the masses on June 25, 2021 via Dusktone.
NIFROST already established its own remarkable identity built upon cold and ferocious sound attack, intense melodies and charging guitars. Combining unrelenting black metal atmosphere and vision from varying extreme metal genres with a apocalyptic twist of inspiration, careful listeners may just be able to identify themes from some of their stories, concepts and more. The concept of their third album began with the title "Orkja", which is the name of a mountain infamous for landslides that turned into murderous floods in the olden days of Jølster, on the wild and beautiful western coast of Norway. Through these old stories, they found a spark of inspiration in approaching apocalyptic themes in a bigger or on smaller more personal-level picture, both physically and metaphorically. When the band wrote the album "Orkja" in late 2018, they never knew how fitting these doomsday-themes would come to be in current times. The seven songs that comprise "Orkja", each have its own connection to the end of things, and to the possibility of new beginnings.
Released by Dusktone Records.