Resin Tomb "Unconsecrated//Ascendancy" Deluxe 7" EP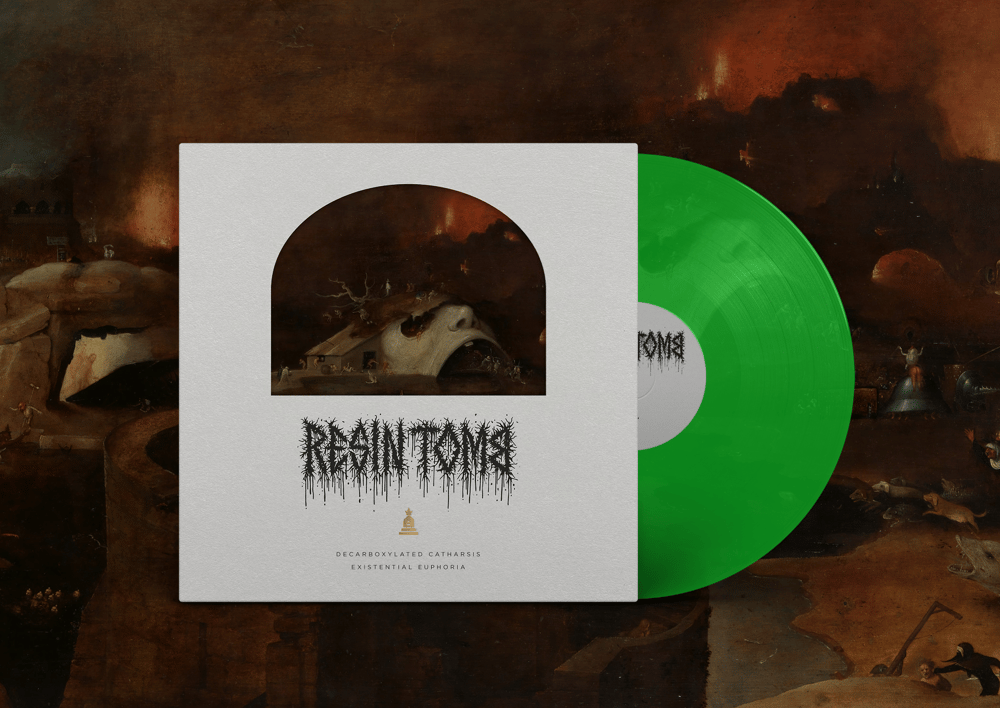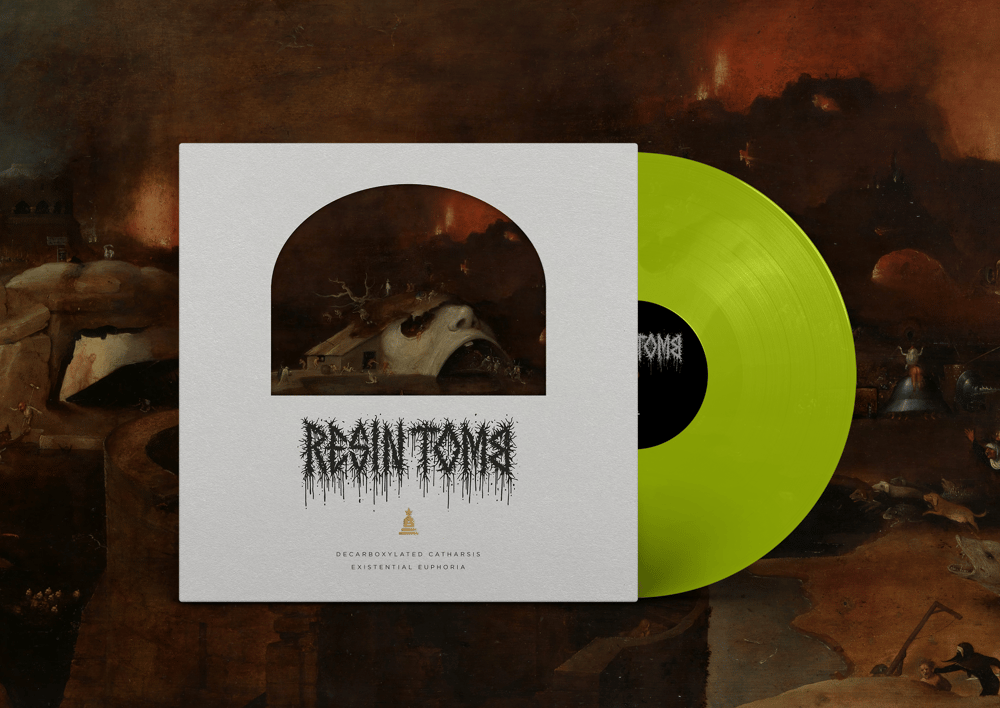 BE032 Resin Tomb "Unconsecrated//Ascendancy EP on limited deluxe 7" Vinyl.
Full colour printed covers in custom cut out slipcase.
100 copies on fluro yellow vinyl (TDW U.S version).
100 copies on fluro green vinyl (Brilliant Emperor Oceania version).
***ATTN USA/EUROPEAN CUSTOMERS***
Save on shipping and order domestically from our European based web store.
Hammer Of Exile EUROPE:
hammerofexile.8merch.com
USA customers:
Please order from: totaldissonanceworship.bandcamp.com
Rekindling the embers of their highly praised debut 2020 release sees Brisbanes dissonant death grind elites Resin Tomb return with the first of an upcoming series of long awaited blastings. The first, an EP of feralic fire and fury sees this now five pronged quintet of vehemence unleash two boschian-evoking compositions of unrelenting chaos and grinding hate. "Unconsecrated" and "Ascendancy" offer hail and praise to the art of hammering sonic schismogenesis in on itself. Crush your ears to dust and let Resin Tomb rebuild hell from the offalage of your twisted psyche. Co-released on deluxe 7" coloured vinyl via Brilliant Emperor and Total Dissonance Worship.
Recorded & Mixed by Brendan Auld at Black Blood Audio.
Drums engineered at Studio Circuit.
Mastered by Simon at Empty Hall Studio.
Please support & purchase the digital album directly through the artist:
resintomb.bandcamp.com
www.facebook.com/resintombdeath
www.instagram.com/resintombdeath