SCEPTRE OF THE FADING DAWN "Wandering in Lands Unseen" LP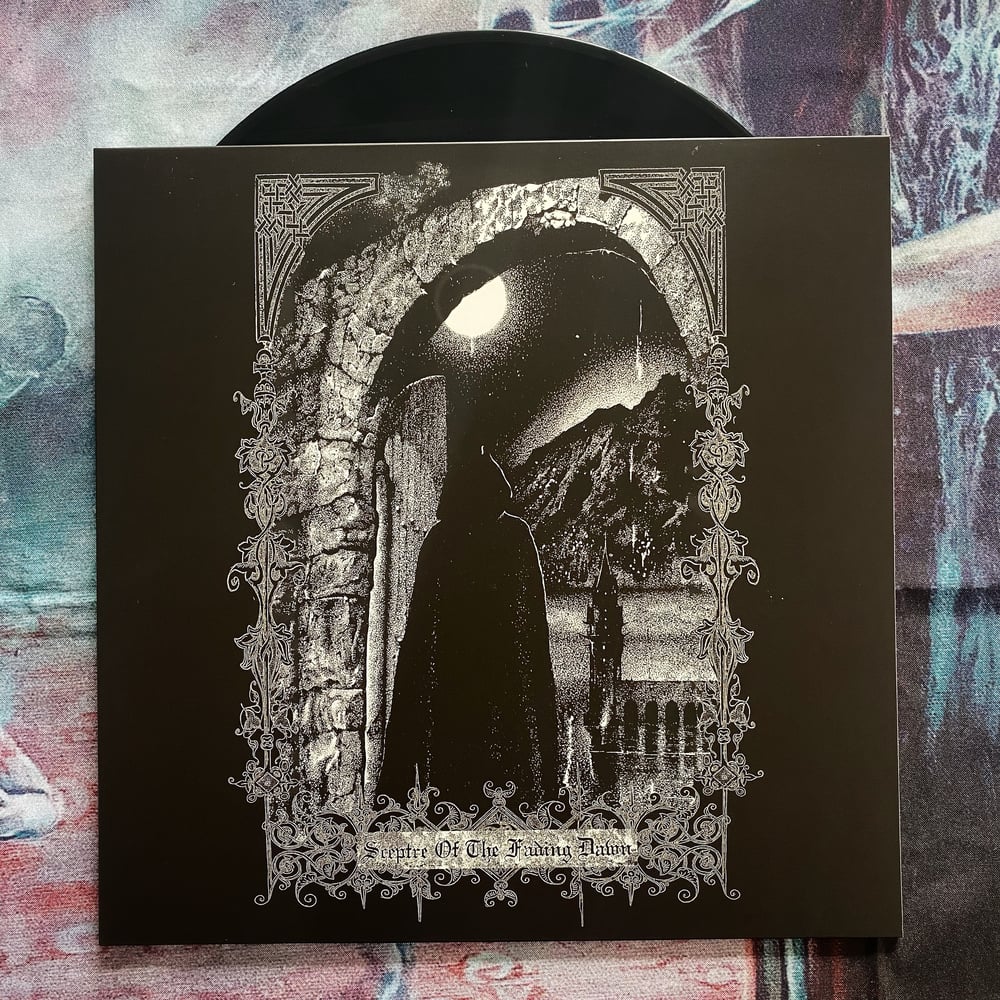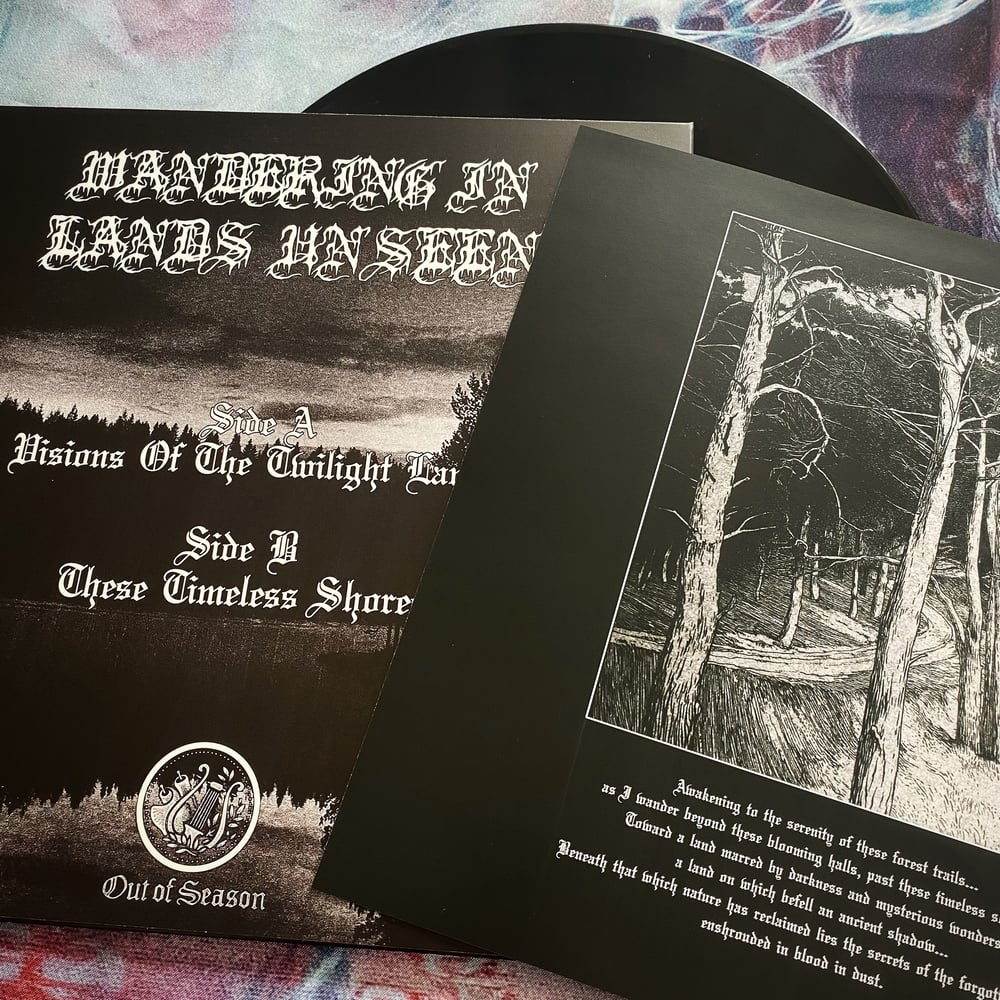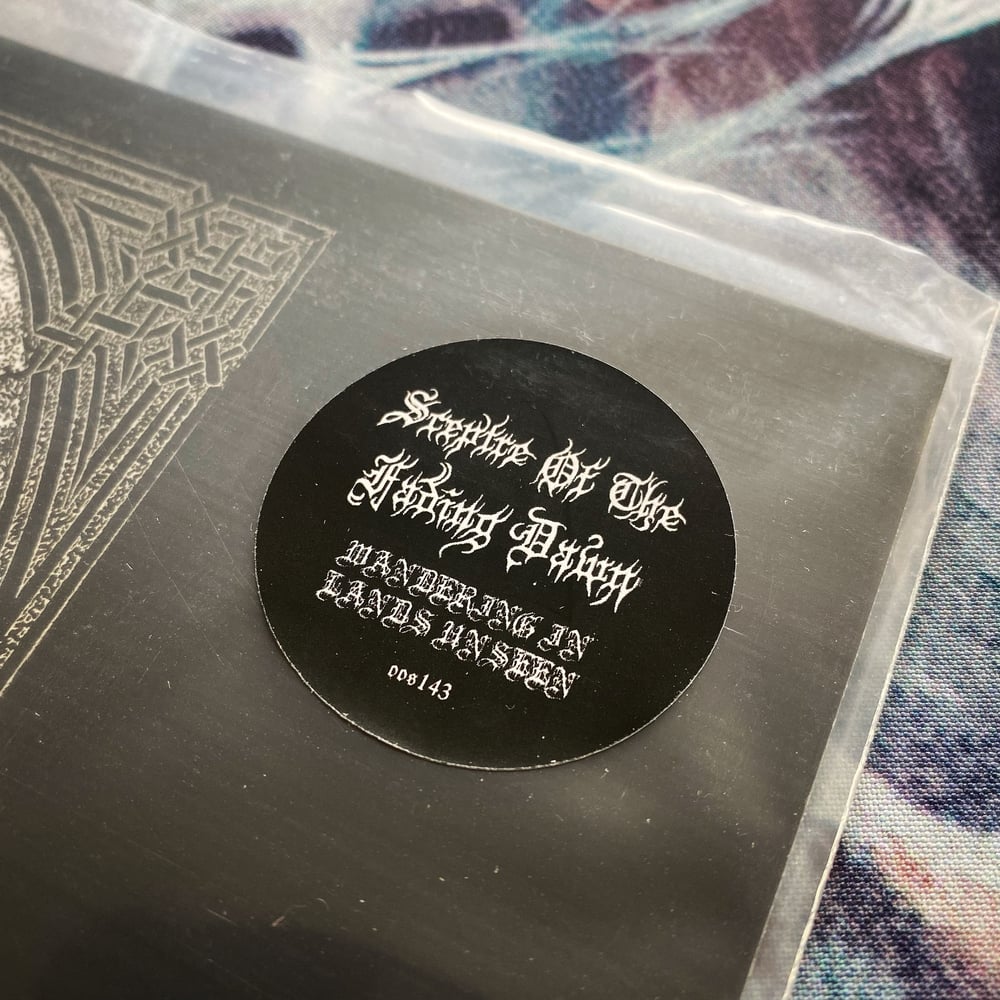 Limited to 300 copies on black vinyl, with inside jacket black flood printing and 12" double sided insert. Second full-length release from Sceptre Of The Fading Dawn. Originally released on cassette by Atrocity Altar in Winter MMXX.
"Awakening to the serenity of these forest trails...as I wander beyond these blooming halls, past these timeless shores... Toward a land marred by darkness and mysterious wonders; a land on which befell an ancient shadow... Beneath that which nature has reclaimed lies the secrets of the forgotten gods, enshrouded in blood in dust."
Released by Out Of Season.