Svartelder "Pyres" LP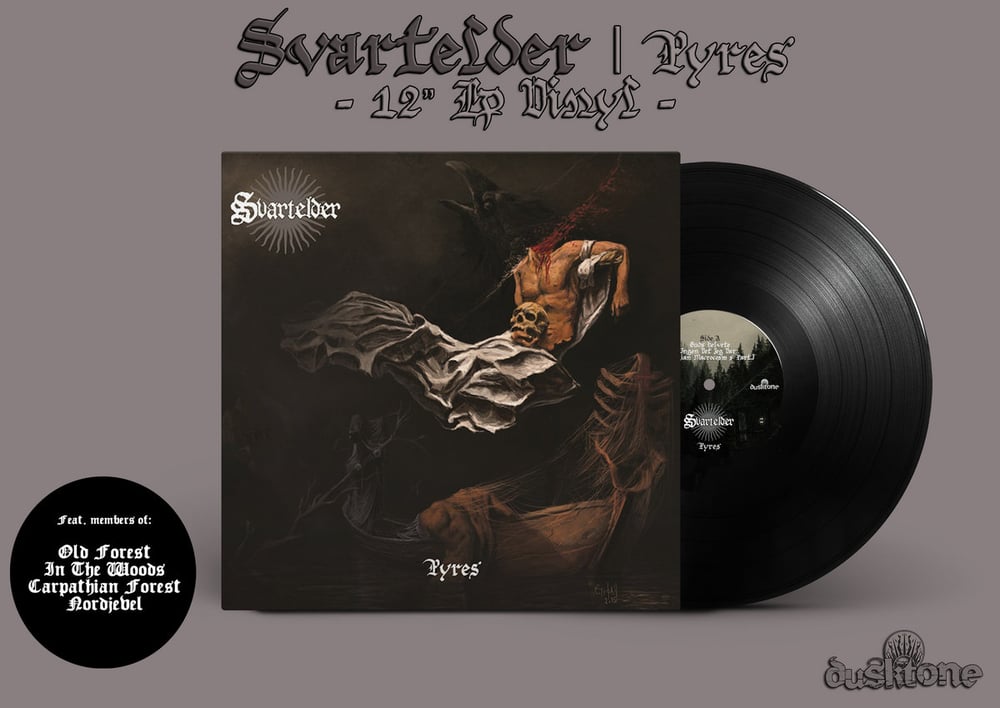 Norwegian Black Metallers SVARTELDER, whose lineup comprises members of CARPATHIAN FOREST, NORDJEVEL, IN THE WOODS... DEN SAAKALDTE, PANTHEON I, OLD FOREST and Doedsvangr, have released the long acclaimed debut full length album titled "Pyres". Aside from founder and frontman Doedsadmiral SVARTELDER's lineup comprises of Maletoth on bass and guitars, AK-47 on drums, and Kobold on keys. There is no doubt that the band's sound is firmly rooted in black metal, but SVARTELDER's strength lies in the fact that not only is its lineup vastly experienced, it is also able to draw that experience from a variety of different musical backgrounds and influences. And this is something that allows the band to mix different elements together, bringing a fresher, more varied, approach to the overall sound.
Released by Dusktone Records.