"The Emperor's Flail" Long-sleeve & T-shirt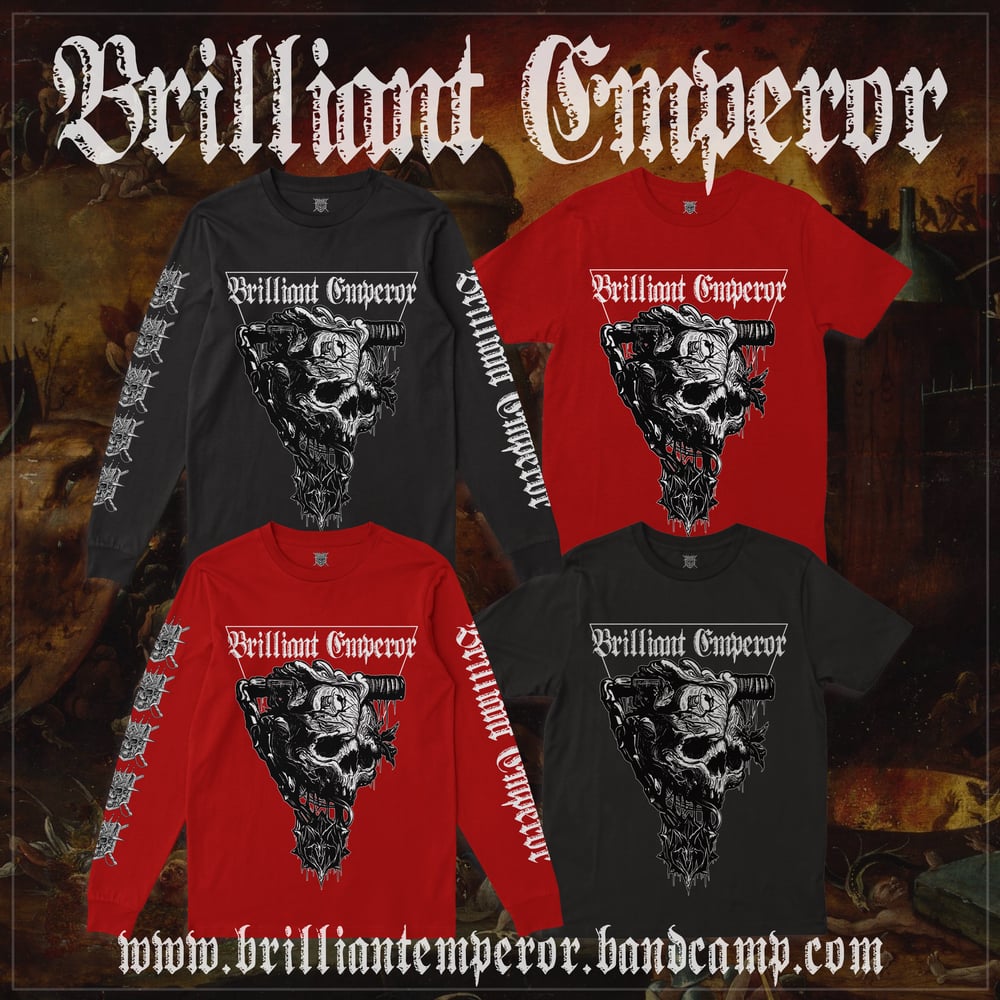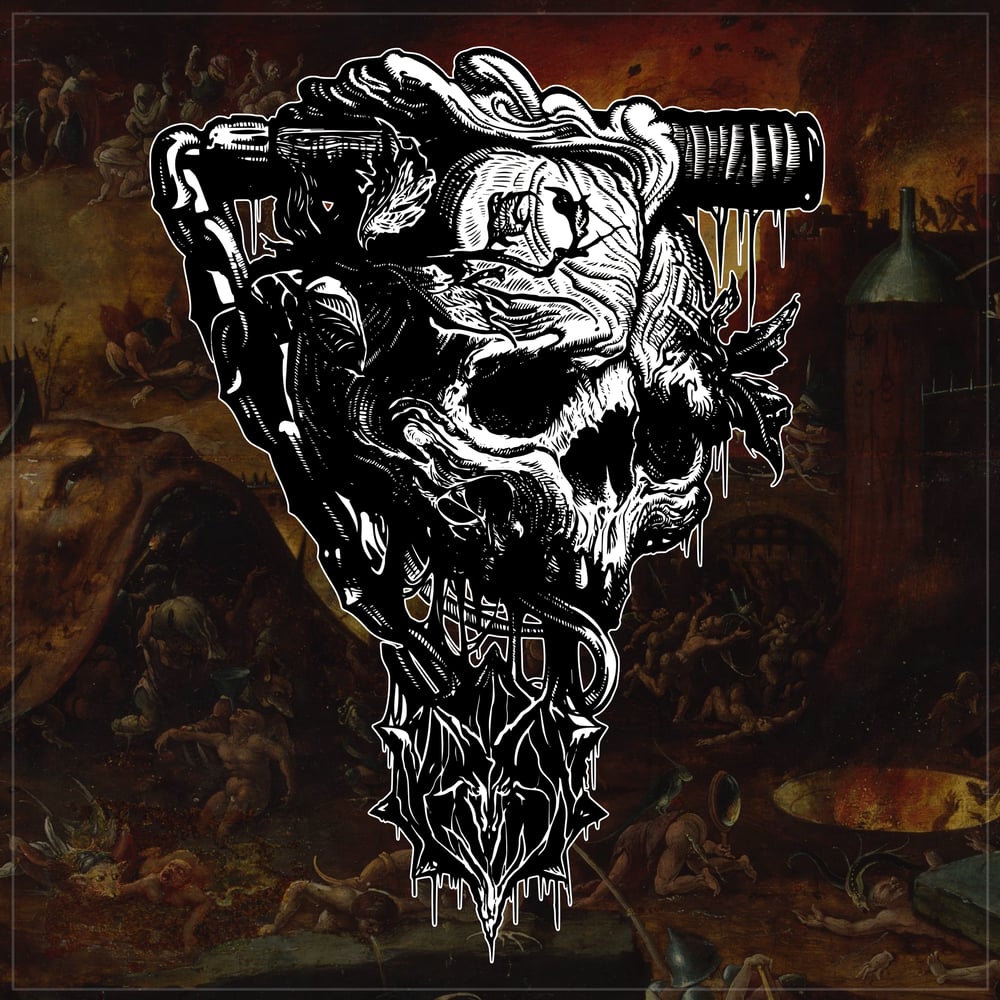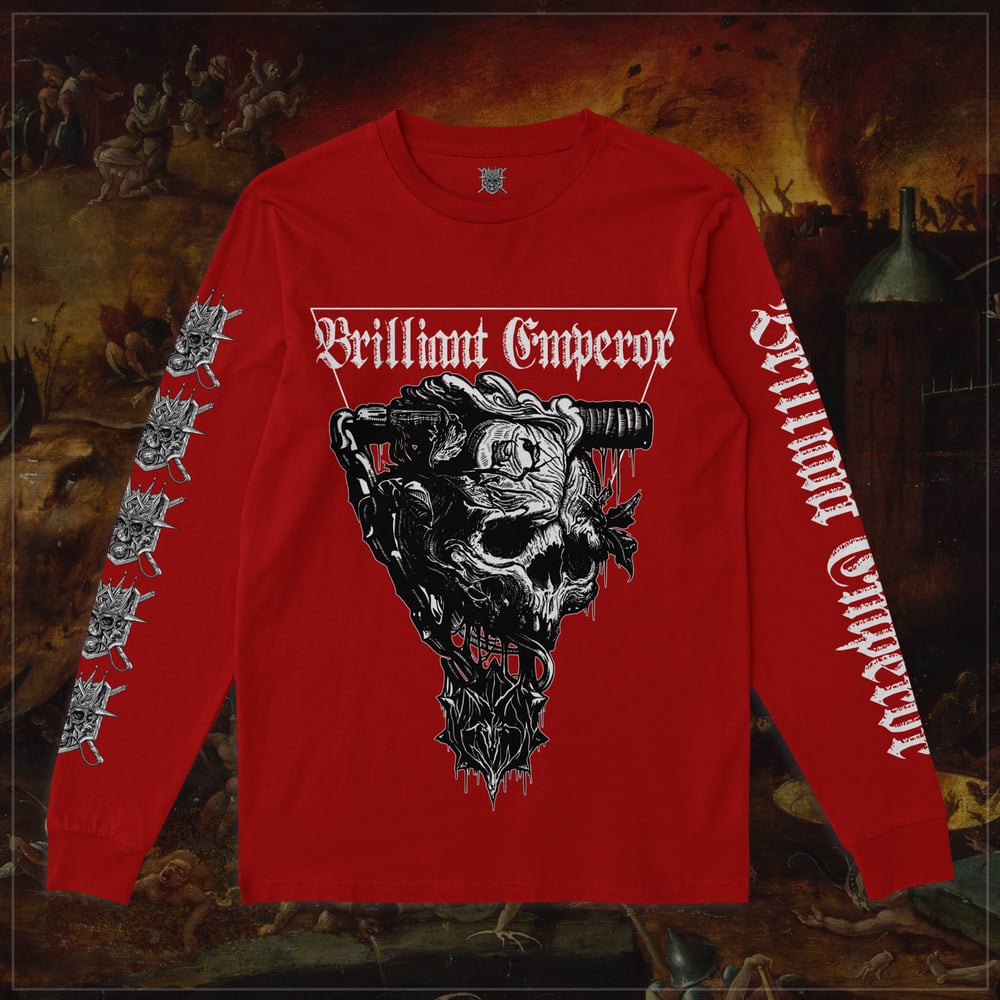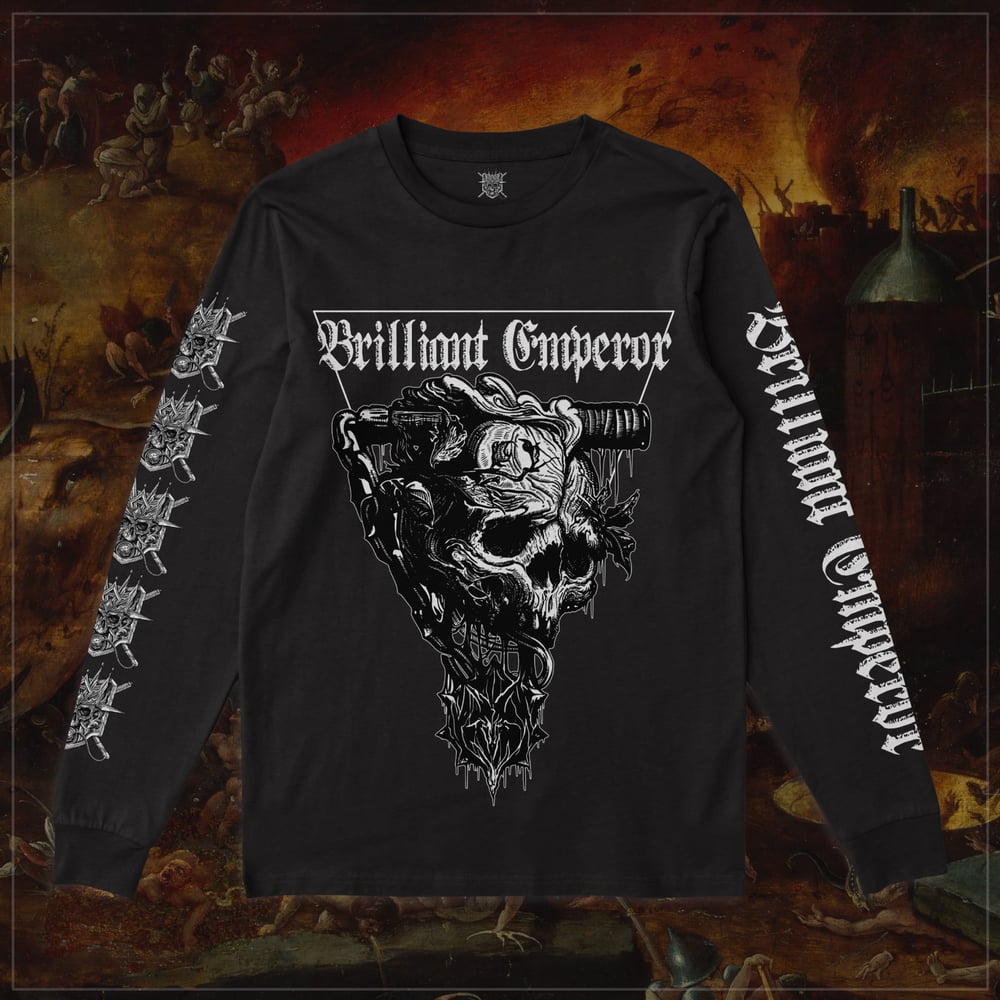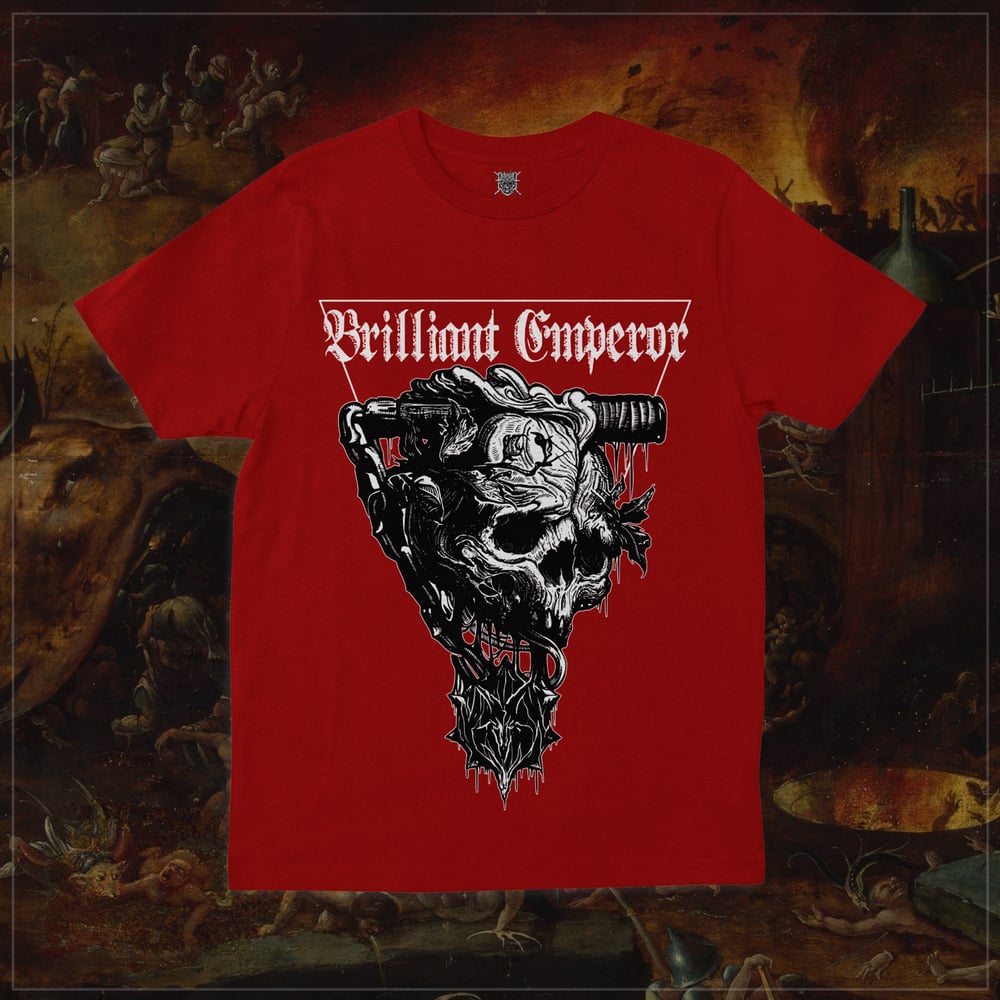 Brilliant Emperor Official Label Merch
"The Emperors Flail" long-sleeve & t-shirt.
Featuring artwork by Greallach (@necromance_is_dead).
Printed by Brilliant Emperor Merch.
Available on black or red, 100% cotton long-sleeve's & t-shirts.
Sizes small to XXL.
Printed by and on Brilliant Emperor Merch tee's.
PRE-ORDER NOW - Ships mid September.
ALL PRICES ARE IN AUSTRALIAN DOLLARS.
SMALL LONG-SLEEVES ARE DISCOUNTED TO REFLECT THE CHEAPER SHIPPING.