Ungod "Cloaked In Eternal Darkness" LP + 7″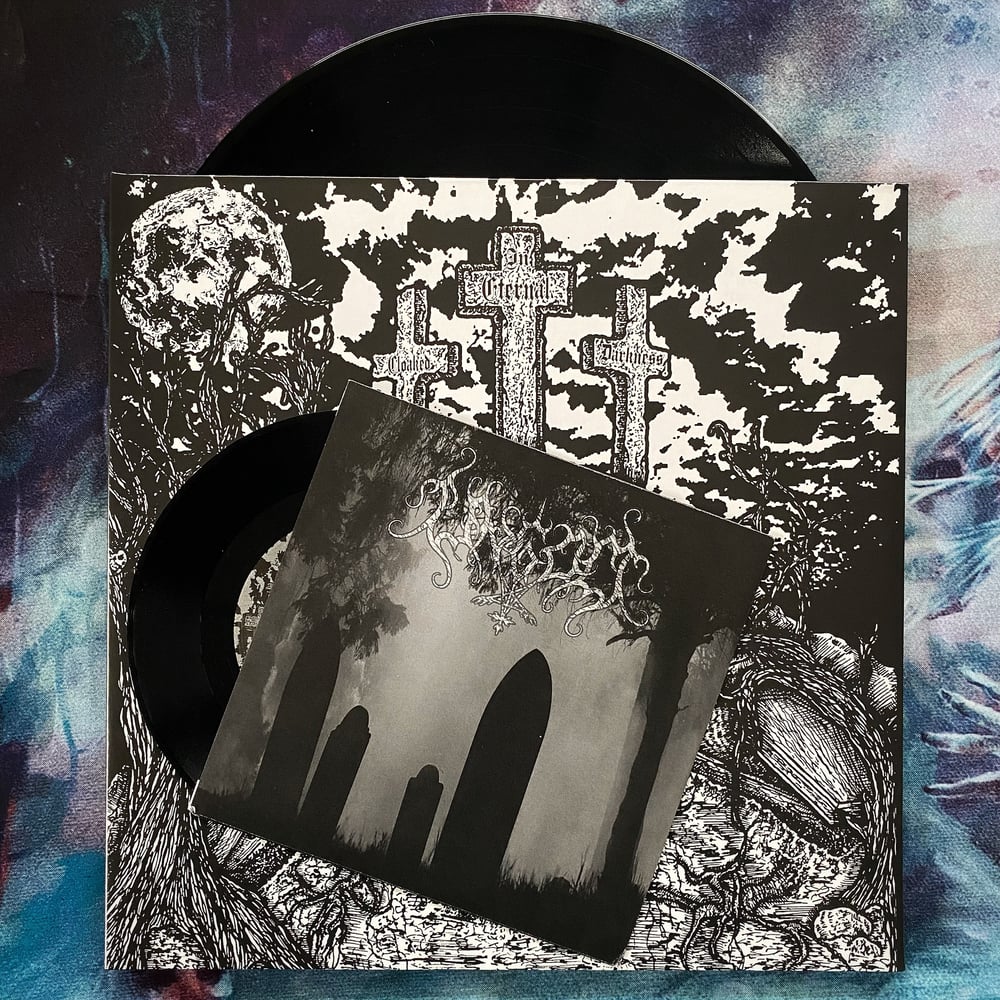 Second full length of this German Black Metal institution. Only for purists of the genre. Totally recommended. Gatefold vinyl version released in 2011, with an additional 7" EP as a bonus, which contains the song "Night of the Forlorn Graves".
Released by Merciless Records.