Vindkaldr "Abyssos Symphonia" Deluxe Pro-tape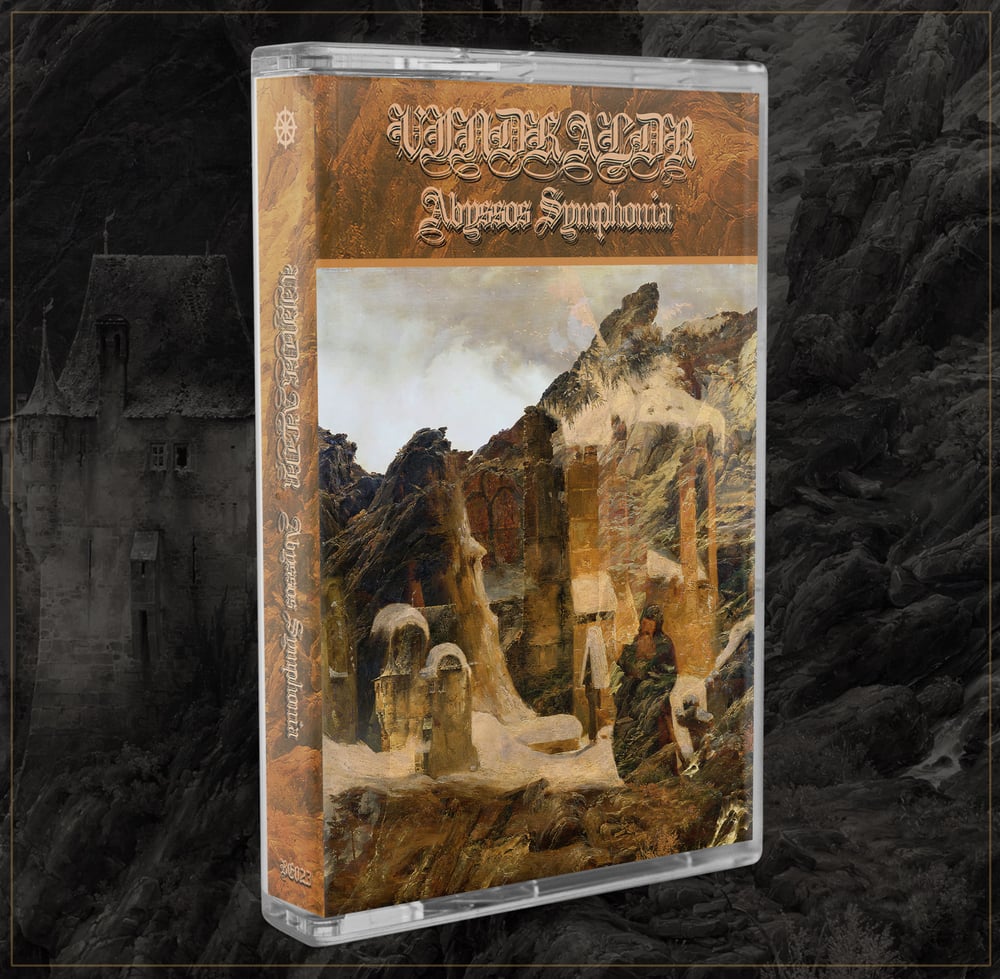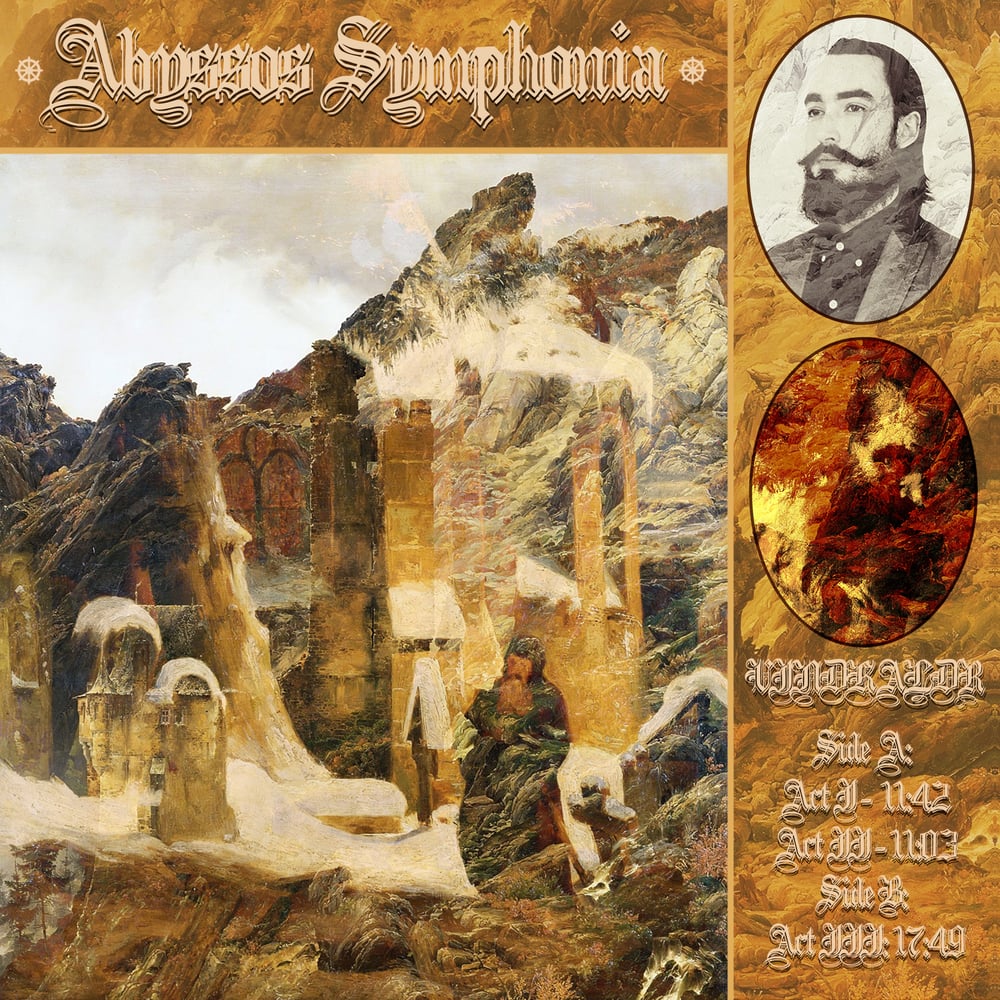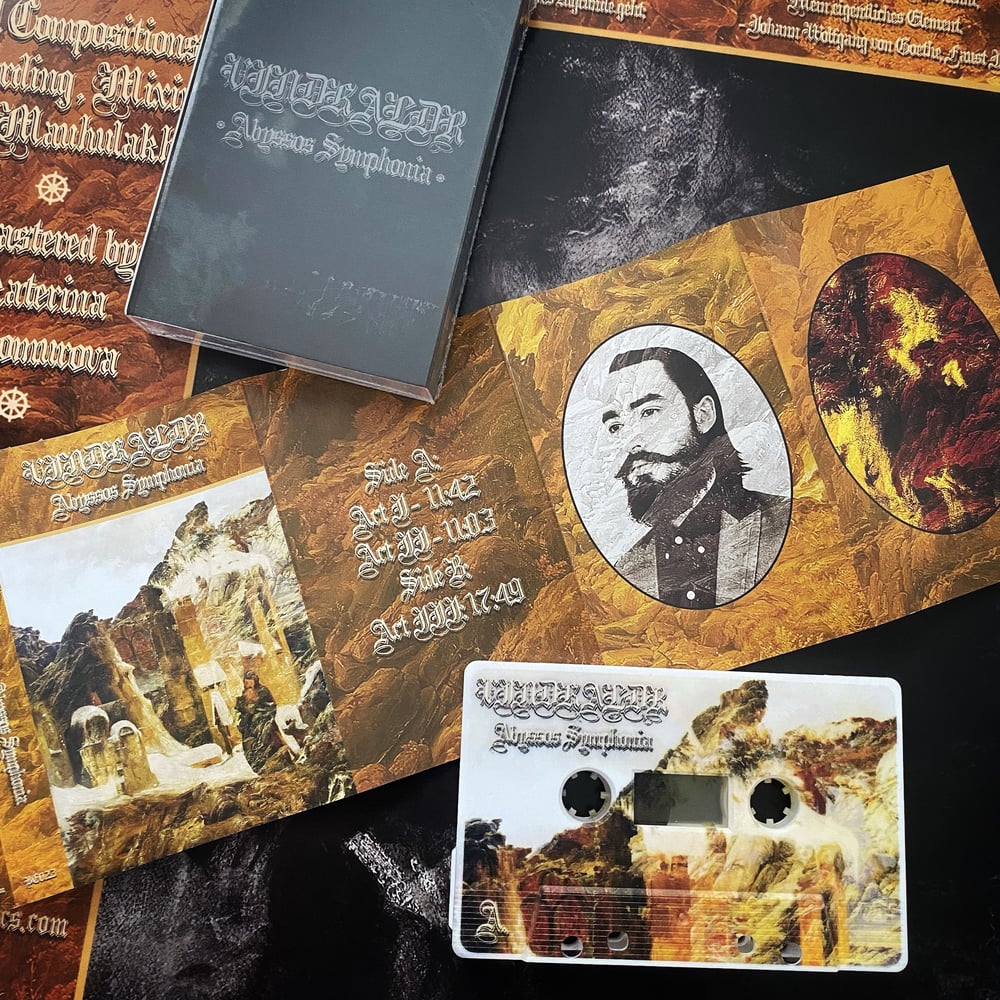 Vindkaldr "Abyssos Symphonia" Deluxe Pro-tape edition.
Includes outer slipcase, 4 panel J-card and full body print tape shells.
Limited to 200 copies.
A period of recent seeming silence sees Vindkaldr return to gleaming radiance in Abyssos Symphonia, a deeply rich harvest of atmospheric depth and a furthering of the compositional mastery that composer Mauhulakh so exemplifies. In previous works such as Ambient I, Enchantments Of Old Lore and Miscreantic Mysteries And Invocations, Mauhulakh's compositions harkened back far and deep into the wordless and silent knowing of inner mystery. Like a gleaming fire glow reflecting against the backdrop of a voided emptiness, these collections invite the listener to pursue foregone visions and tales on the cliff edge of life, nature and death, yet appear shrouded in a soft and wise allusiveness. They are ancient stories, yet lie deep beyond the depths of a mere nostalgic yearning. In comparison, "Abyssos Symphonia" is grandiose in its delivery, a profound orchestral palette painted rich on the pillars of depth and nuance, the height of an evolution burgeoning forth with sheer force and confidence. Strength abounds in a swirling dance of dynamic and unencumbered emotional expression, yet the thread from previous works is wholly apparent. If there ever was a modern composition so perfect in its gleaming radiance, yet turned from the world and hidden from the gloss of modern ostentatiousness, Abyssos Symphonia is that song.
ORDER NOW
All compositions, recording & mixing by Mauhulakh.
Mastered by Ekaterina Volkomurova.
Support Vindkaldr directly:
vindkaldr.bandcamp.com
IF YOU DONT SEE YOUR COUNTRY IN SHIPPING OPTIONS, GET IN TOUCH VIA THE CONTACT PAGE.
ALL PRICES ARE IN AUSTRALIAN DOLLARS.
PLEASE NOTE THAT SOME ORDERS MAY BE DELAYED DUE TO COVID-19.