Darken Wood "VI" LP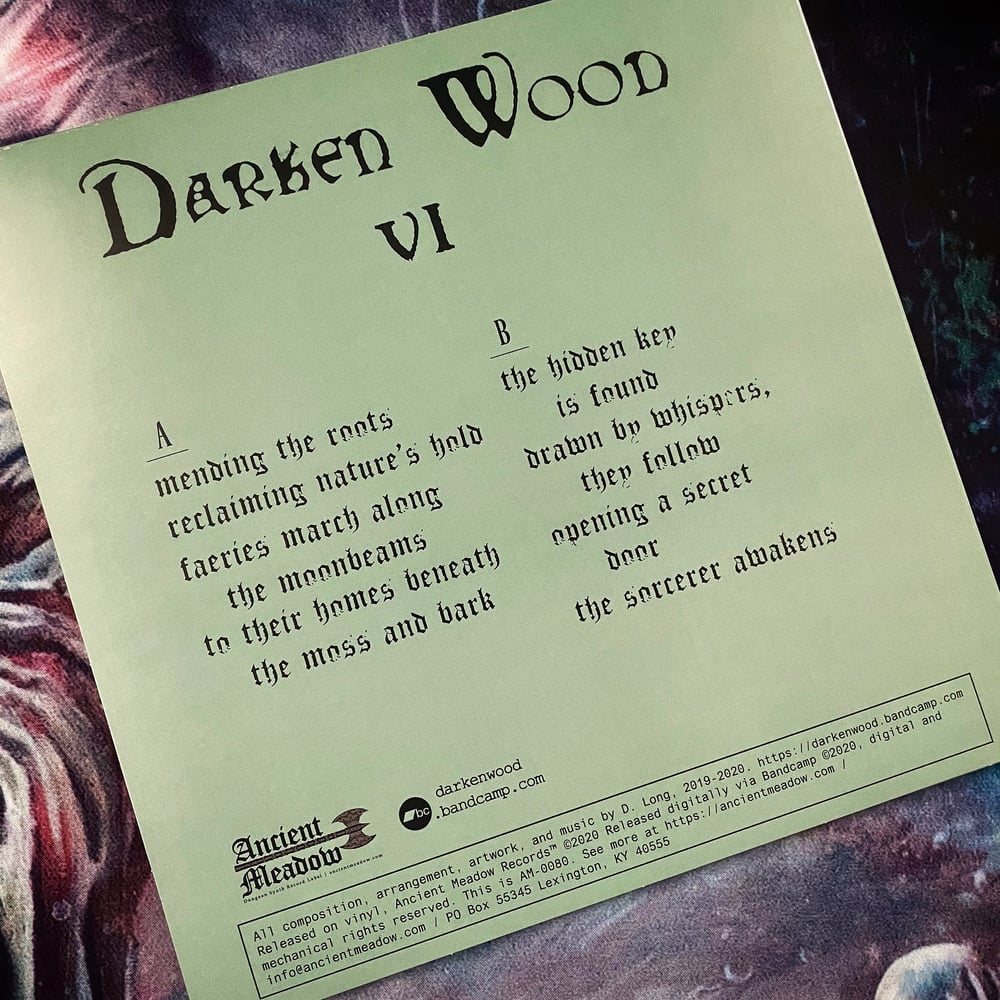 The long-awaited sixth dungeon synth album from revival-era titan Darken Wood. Darken Wood's "VI" is a album about healing and revitalization. A warm, ambient experience–this album perfectly expresses the progression of Darken Wood's mixing and writing from previous albums. Lim. 100 cassettes and 100 12″ records.
https://ancientmeadow.bandcamp.com/album/vi
ALL PRICES ARE IN AUSTRALIAN DOLLARS.
PLEASE NOTE THAT SOME ORDERS MAY BE DELAYED DUE TO COVID-19.